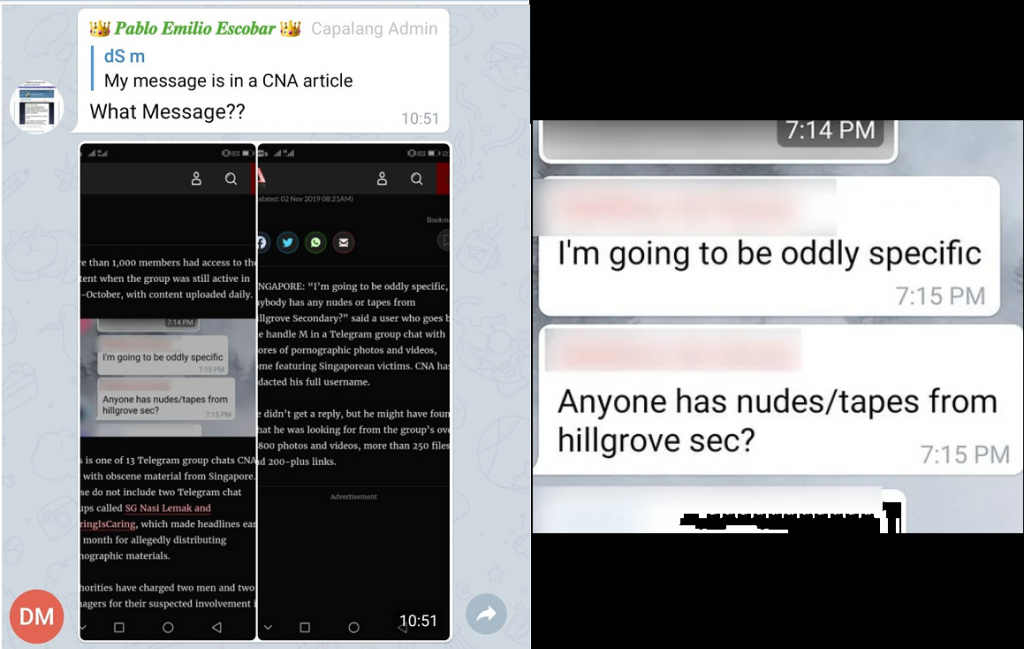 Telegram user became worried after he was featured by CNA seeking explicit content of students from hillgrove secondary school.
The article that CNA wrote stated that there are 13 actives Telegram groups that share sexual content including of child pornography.
He was discussing with members of SG Pasar Malam group(Previously known as SG Nasi Lemak) of his worries, members suggest him to change his user ID on telegram and even his phone number.
Unfortunate for him, his text was the highlight of mainstream media. a netizen send in the above screenshots of the person getting worried.
There are too many Telegrams out there with illegal content.