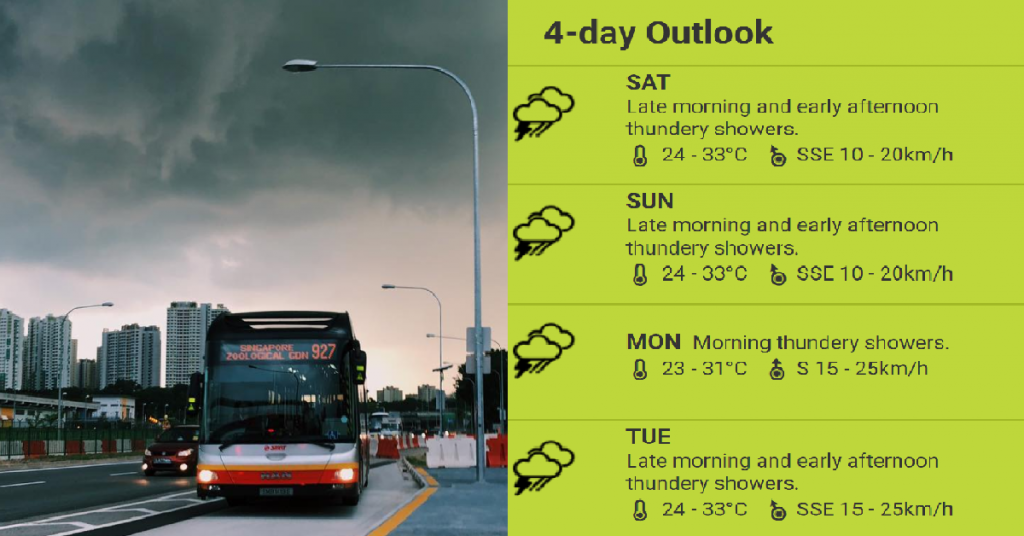 Singapore is due to expected thundery showers across the island in the upcoming days.
Today (August 14) was no exception, with the morning rain coupled with strong winds cooling the island to a chilly 26°C and falling.
Newton and Jurong experienced temperatures of 22.9°C and 22.6°C respectively.
Elsewhere, Ang Mo Kio, Marina Barrage and Clementi all recorded temperatures that fell below 24°C.
The rain is expected to continue to fall until August 18.
So do expect low temperatures of 23-24°C.