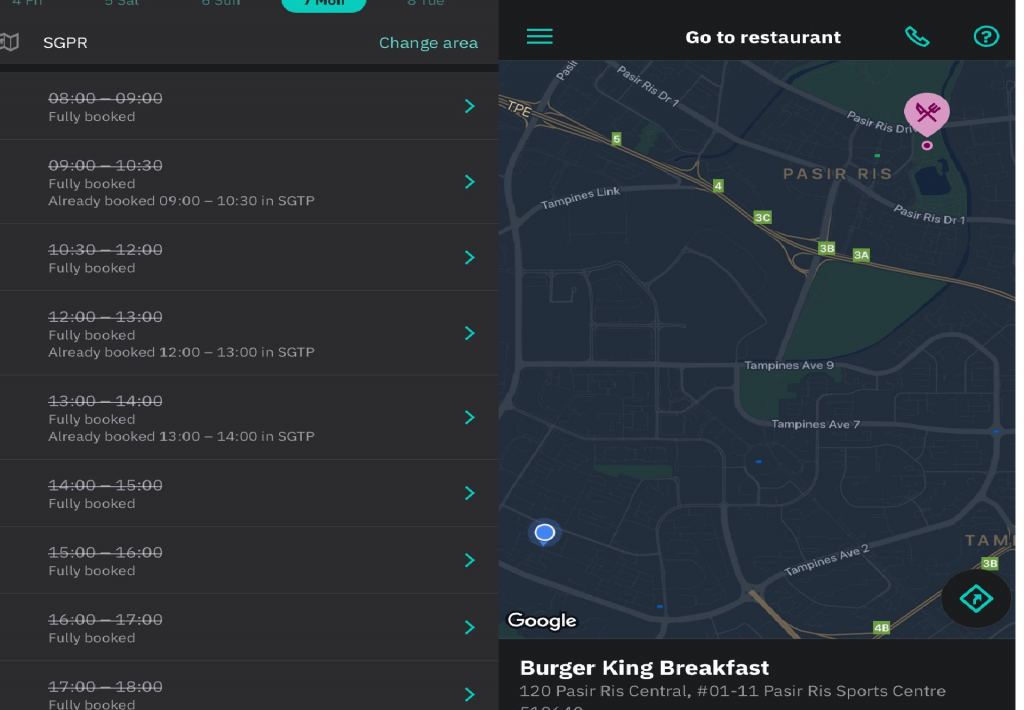 A delivery rider working with Deliveroo got terminated and claims that the company is finding fault with him.
In the image provided by him, it did show that he is at Tampines, but The Deliveroo app tells him to go Pasir Ris. (He did mention is riding a bicycle)
The following is text quoted from his Facebook post
Hello everyone , deliveroo customers


Today I have been terminated as an hourly riders as deliveroo are finding trick to terminated us. If you look on the screenshot while I'm at tampines they will throw a few orders for me to unassigned , canceled and they will find fault to me.


when I'm at tampines, they will throw me to pasir ris
when I'm at changi they will throw me same order to pasir ris
sometimes when I'm at pasir ris they told me collect food at changi. pasir ris have itself a zone and full of riders and slots are full taken why can't they assigned it to them instead to me
if you were customers are you willing to wait for me and accept cold food ?
When I called the customer I told them im a cyclist and they say oh okay I will cancel.
As a rider I will tell you don't use deliveroo anymore the service are getting worse riders are getting lazy the only way you been receiving food are hourly delivered to you.
thank you