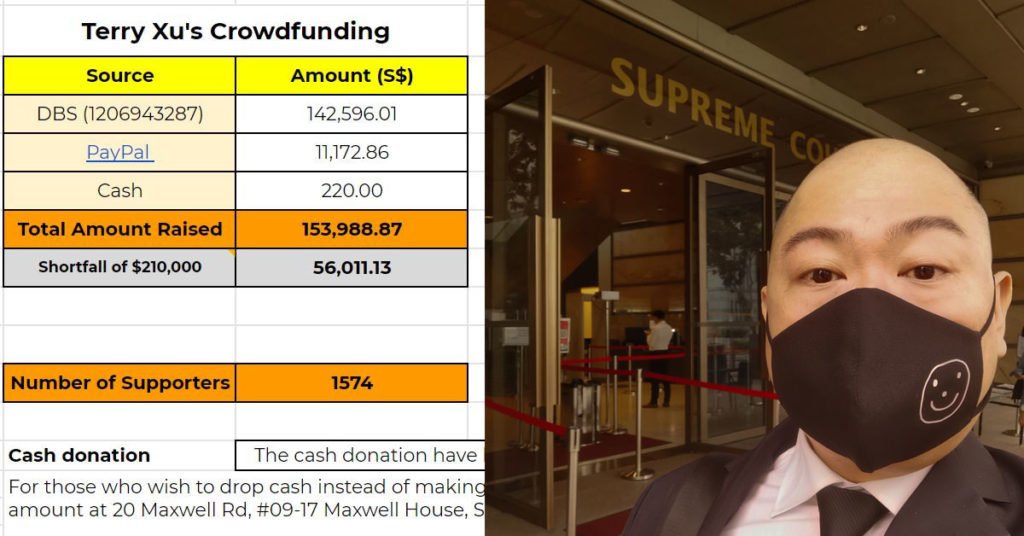 Terry Xu who was ordered to pay the Prime Minister SGD$210,000 has posted earlier today stating that he has raise SGD$153,988.87.
The most generous donation is SGD$5,000 and the lowest denomination was $0.01.
The amount gathered so far is 73.33% of the total amount so far. He is still $56,001.13 away from the target sum.
He thanks everyone who has contributed.