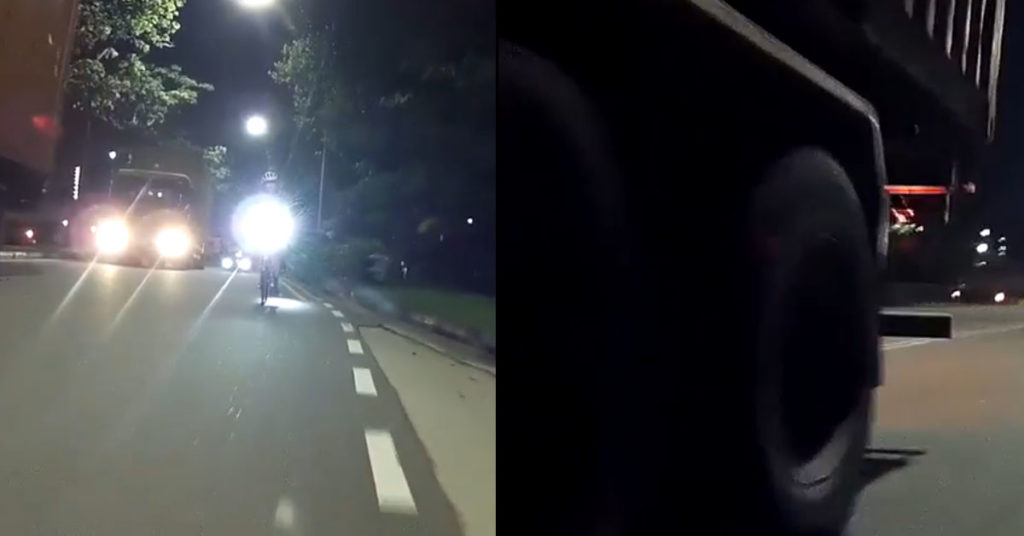 A cyclist was unhappy after a prime mover drove close to him and he decided to report it to the Police.
Although nothing happen he expected the vehicle to give way to him, if the vehicle were to give him any more space the vehicle would have been driving on the wrong side of the road.
The man said:
"Just submitted police report for this prime mover XD8967C whose driver has no qualms running over anyone in his path. Hope to save someone's life (motorcycles, small cars, cyclists, pedestrians, anyone) by raising awareness of his driving and have the authorities deal with him.
It's probably not his first time, and unlikely will be his last until someone gets hurt"
King of the Road:
Cyclist always thinks that they are the king of the road, macham they got pay road tax.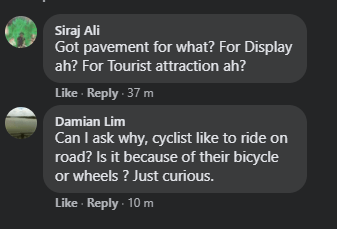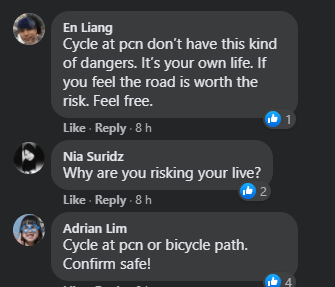 Here is the footage: