A Facebook user going by the alias of Janet Low recently posted a video on Facebook about the snaking long queues forming at one of Singapore's more 'auspicious' Singapore Pools outlet at Fu Lu Shou Complex in Rochor Road.
Toto Hong Bao Draw on 3 Feb
This is due to the Toto Hong Bao Draw on 3 February, which boasts a jackpot prize of $12 million.
The Toto Hong Bao Draw is conducted once a year, usually nearing the end of the Chinese New Year.
Queue went from outlet in basement to building's exterior
In the video which Low recorded, hundreds of punters can be seen queuing up in line, waiting for their turn to purchase a Toto ticket.
The queue started from the outlet, located at the basement of Fu Lu Shou complex, and continued all the way up the flight of stairs and out of the building.
Even when the queue went out of the building, the queue continued to form in a line covering the exterior of the building.
Outlet known to be a 'huat' outlet
According to the Singapore Pools website data on outlets which produced the most Group 1 and 2 winning tickets, the outlet in Fu Lu Shou Complex, Delisia Agency Pte Ltd, ranks number 2.
It had produced 18 Group 1 winning tickets and 71 Group 2 winning tickets.
The data provided by Singapore Pools spans from 9 October 2014 till date, after the Toto lottery draw was updated to 49 numbers.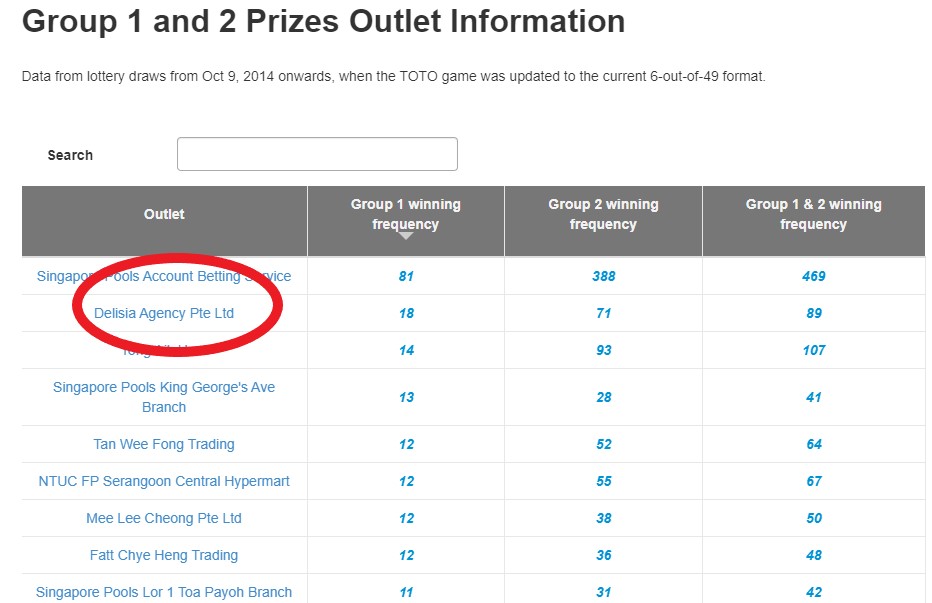 Full Video Loading
Image source: Singapore Pools, Janet Low/Facebook
Video source: Janet Low/Facebook