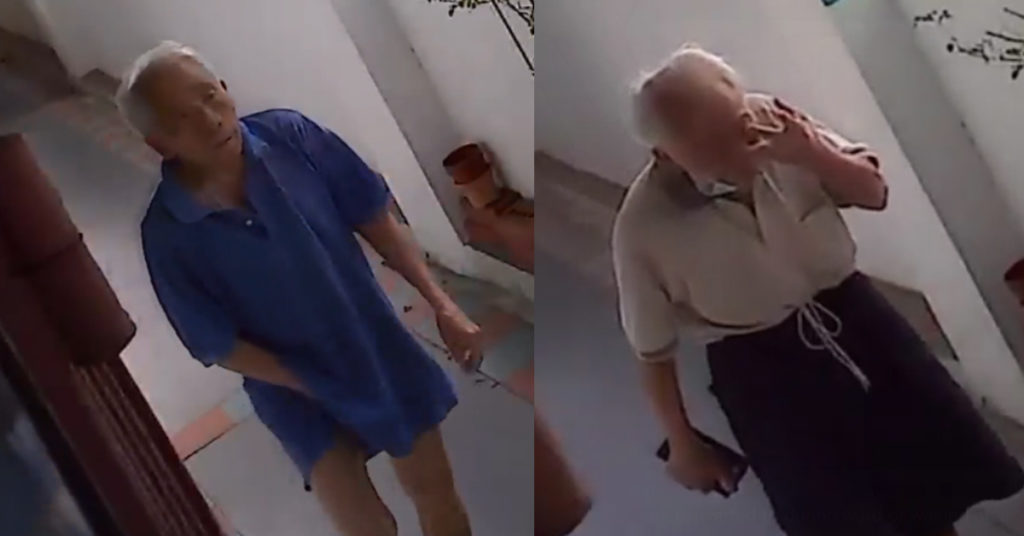 NEA replied that they will took him into court after taking my statement, but till date, there wasn't any updates nor actions taken. Reported him again, but West Coast Town Council will continue to put up notice about spitting, NEA will only advice on the spitting.Now knowing there's someone watching, he will spit behind the camera more often.
On recent event, a neighbour few units away contracted Covid19. And he spits more often.On top of it, knowing there's nothing we can do to him, he continues to expose himself even more!and we have teenage girls living around the vicinity.
NEA nor TC are willing to take real actions yet.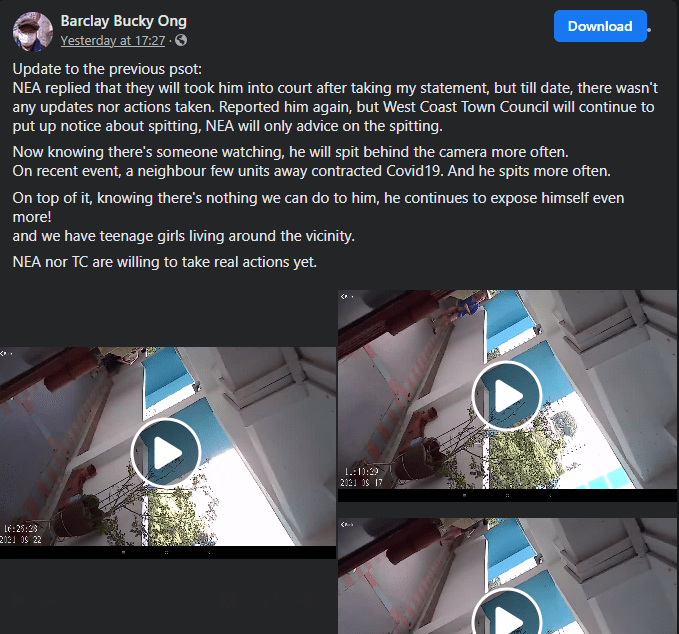 Ful Video Loading…