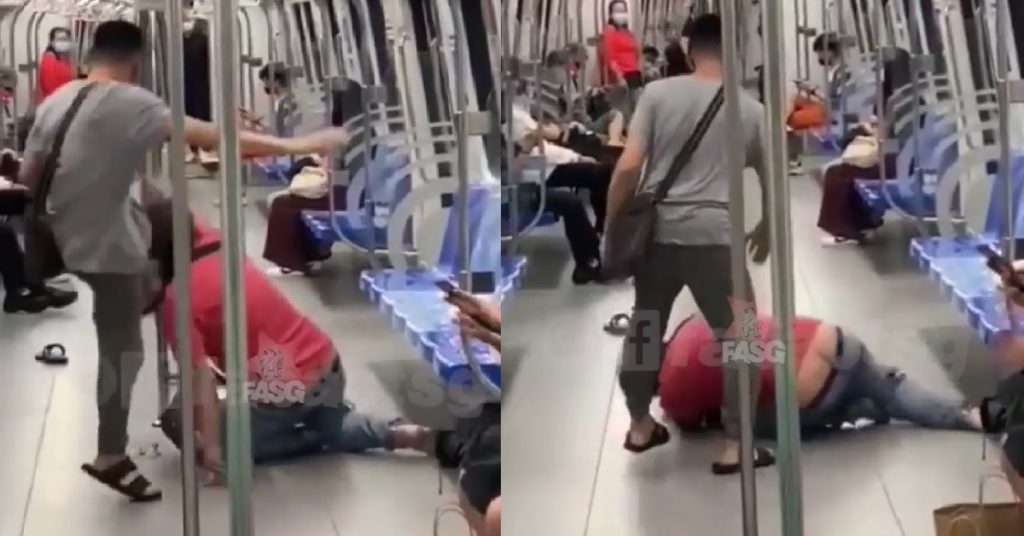 A video emerged online showing an uncle and an Ah Beng fighting inside an MRT.
The uncle was seen confronting the Ah Beng aggressively in the MRT and blows were soon exchanged, with many commuters running away from the scene as the fight escalated.
The uncle then ended up falling onto the ground and getting kicked in the face before he almost KOed.
FULL VIDEO LOADING…
Image and video source: @fababtsg on IG