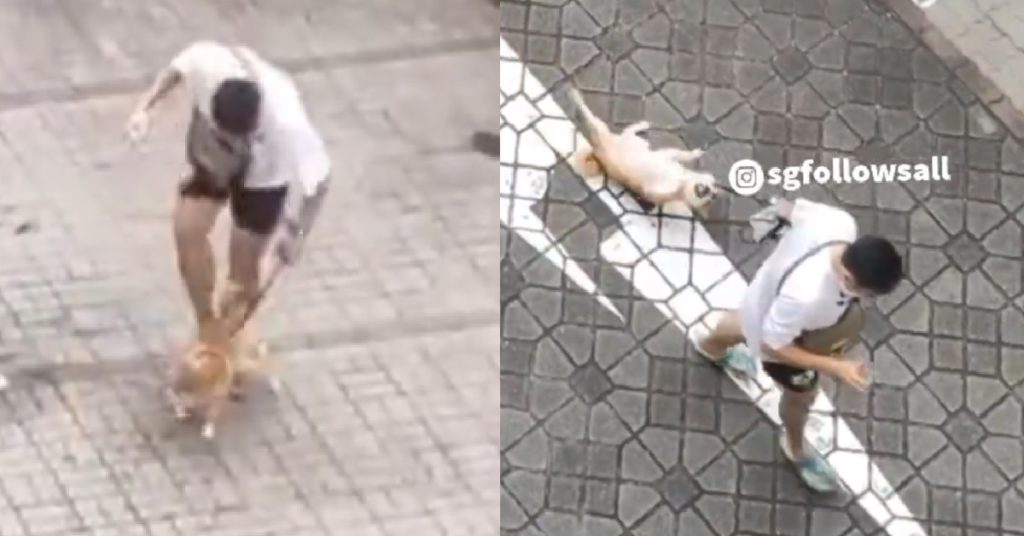 A netizen shared how he/she witnessed a dog being choked, kicked and dragged on the ground.
The dog was seen in the video desperately yelping for help.
Here is the story:
"I saw this from my window. Heard yelping and barking outside.
First time I heard it the dog was in a sit position and the guy was holding the leash short and taut, so the dog was straining upwards to breathe.
Then he dragged the dog while it was struggling and biting the leash (who wouldn't want to get away from him) underneath the block.
I later heard yelping again and immediately took a video this time to get evidence so I can report it.
After I stopped the video I yelled at him to stop abusing his dog but don't know if he heard me because I was several floors up.
Obviously that's not a long term solution, but frankly speaking I don't know if I report it whether the authorities will even do anything or whether they'll take a long time to if they do.
So I'm asking people to share it and hopefully get the authorities to act on it.
Authorities usually react faster when things are blasted on social media so I'm hoping they'll remove the dog from the situation and take the necessary action against that guy."
FULL VIDEO LOADING…