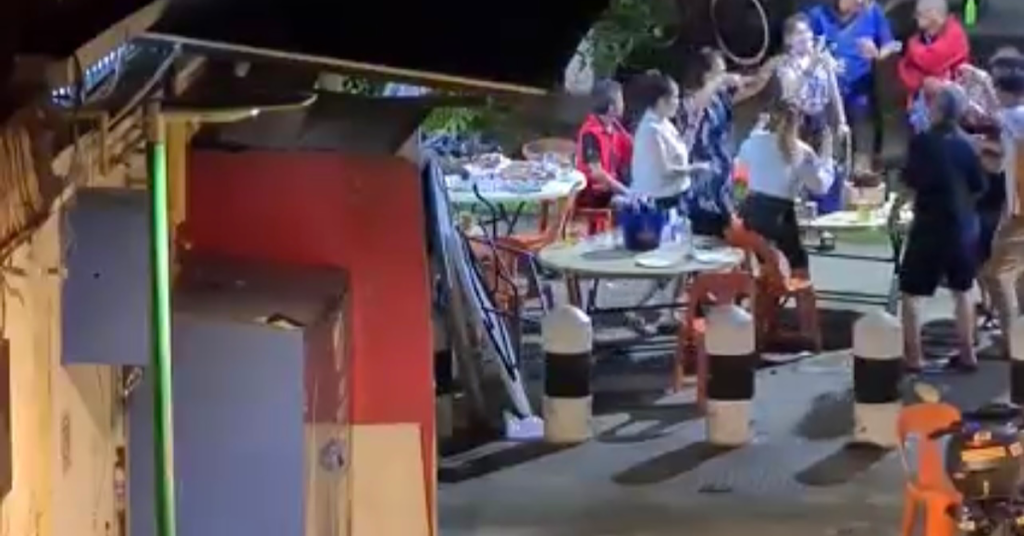 A netizen has posted a video about a group of drinking uncles and their girls showing off their sick dancing moves at a coffee shop at Upper Aljunied Road.
They can be seen worshipping the heavens as they raise up their hands in the air and scream "yo ah yo" along with the music.
They seem to be oblivious to the current Covid-19 laws as they continued drinking and partying without caring about the people who walked pass.
Full video loading..
Image and Video source: Al Neodymium Facebook