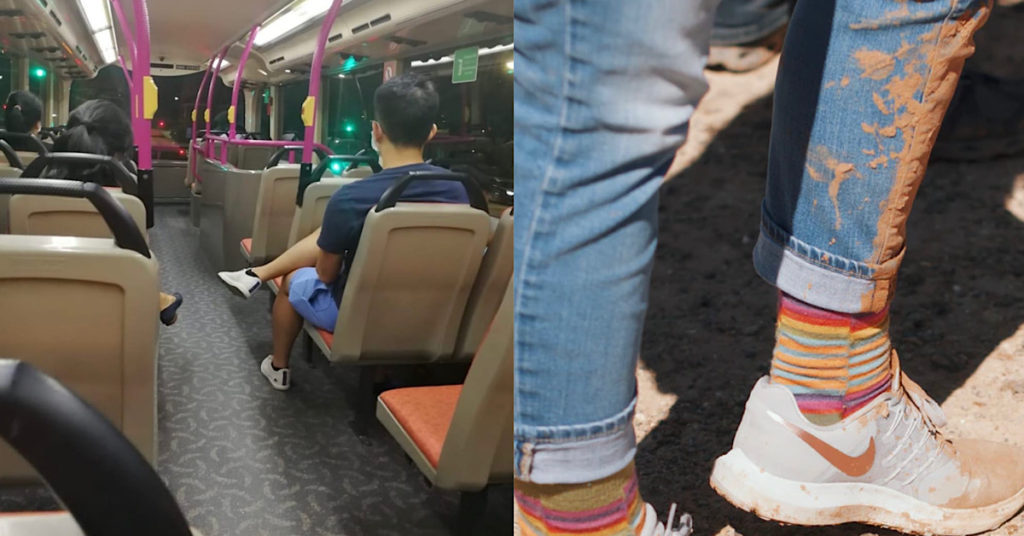 A netizen has kpkb on Facebook about her recent experience of taking a bus ride.
She claims that passengers sitting on the aisle seat are inconsiderate as they put out their legs on the aisle and other passengers needs to keep on saying excuse me so that they can walk through.
She also claims that many people walking through the aisle have their dresses and pants dirtied by this group of inconsiderate people.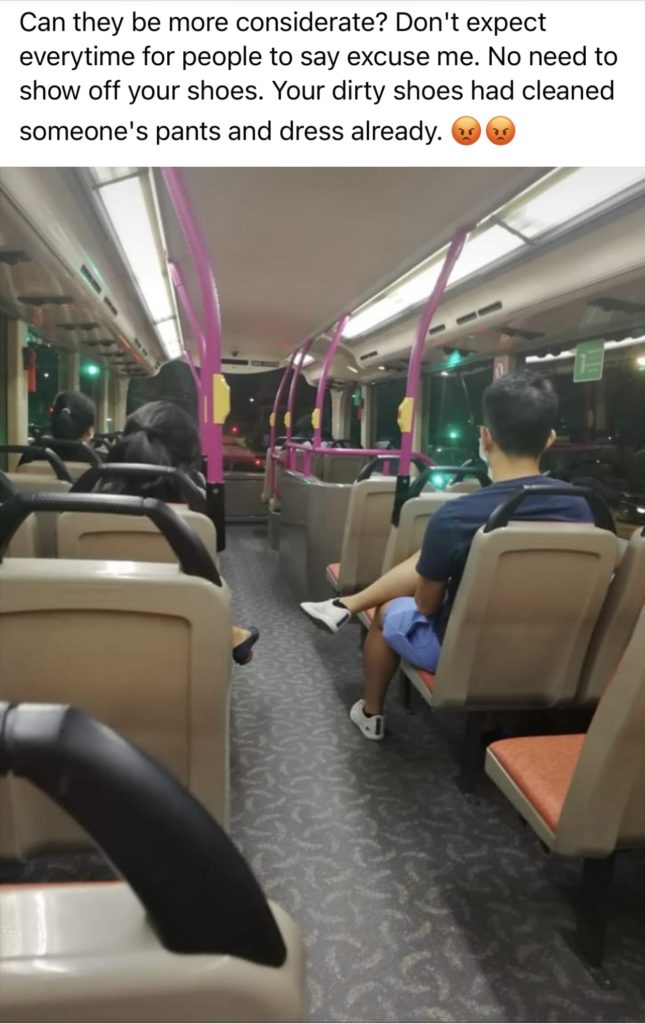 Image source: Cindy Khoo Facebook