Cheng Jhia-wen, a lecturer at Chien Hsin University of Science and Technology in Taiwan, went viral online after students shared photos of her online, turning her into an unexpected internal sensation.
Dubbed "Taiwan's hottest teacher" by netizens, the 32-year-old lecturer amassed over 167,000 followers on Instagram alone.
Background of Cheng Jhia-wen
In her late twenties, Cheng Jhia-wen boasts an impressive academic background, currently pursuing law studies at Chinese Culture University in Taipei.
The elective course taught by Cheng Jhia-wen plays a crucial role in her popularity. She is currently holding a teaching position at the Chien Hsin University, where she teaches intellectual property rights, and her expertise also include science and e-commerce law, international law, technological law and comparative law.
The Viral Photos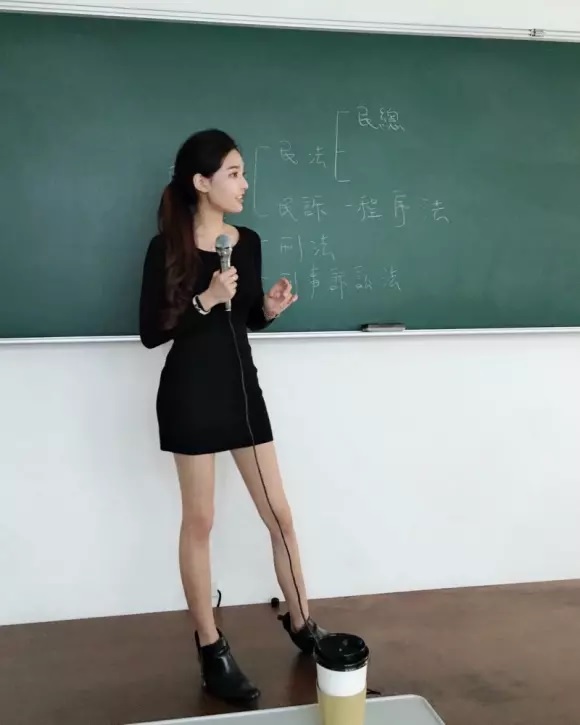 The catalyst for Cheng Jhia-wen's rise to fame was a series of photos taken by her students during one of her classes. Dressed in a striking black mini-dress, she was captured teaching a course on intellectual property rights. These images circulated rapidly online, turning her into a social media sensation.
Chien Hsin University of Science and Technology
Chien Hsin University, the backdrop for Cheng Jhia-wen's viral moments, is a renowned institution in Taoyuan city.
Known not just for her appearance but also for her effective teaching methods, Cheng Jhia-wen has garnered praise for her engaging and interactive classes. Students have expressed admiration for her ability to make complex subjects like intellectual property rights accessible and interesting.
Social Media Impact
Cheng Jhia-wen's fame extends beyond the classroom, with her Instagram account amassing over 167,000 followers. Social media users have openly admitted their willingness to return to school just to be her student, highlighting the impact she has had on online communities.
Cheng Jhia-wen's dual role as a student and lecturer adds depth to her character. Her academic pursuits at Chinese Culture University provide a solid foundation for her role as a teacher to her students.