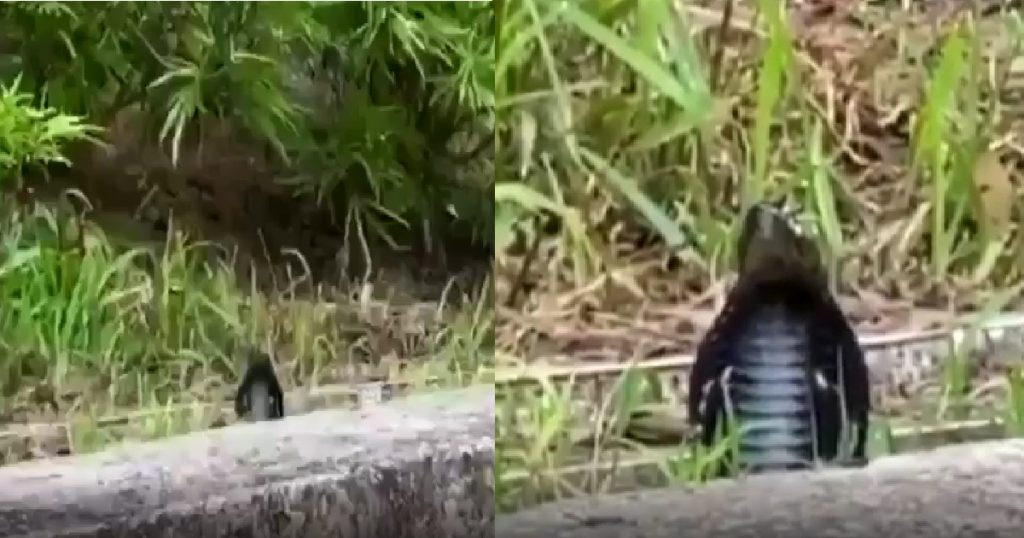 A video surfaced recently of a huge black spitting cobra spotted along the bushes of Serangoon Garden Drive.
The venomous snake could be seen standing erect, as though it was startled by something it has deemed a threat.
Spitting cobras are highly venomous and should be treated with caution and respect.
These reptiles usually stand erect, expand their hood and hiss loudly (as seen in the video) if they are feeling threatened.
The snake will then spray venom into the eyes of its perceived threat, which (unless washed away immediately) can cause permanent damage to the tissues.
A bite from a spitting cobra may result in death.
Stay away from the bushes along Serangoon Garden Drive, it belongs to the cobra now.
FULL VIDEO LOADING…