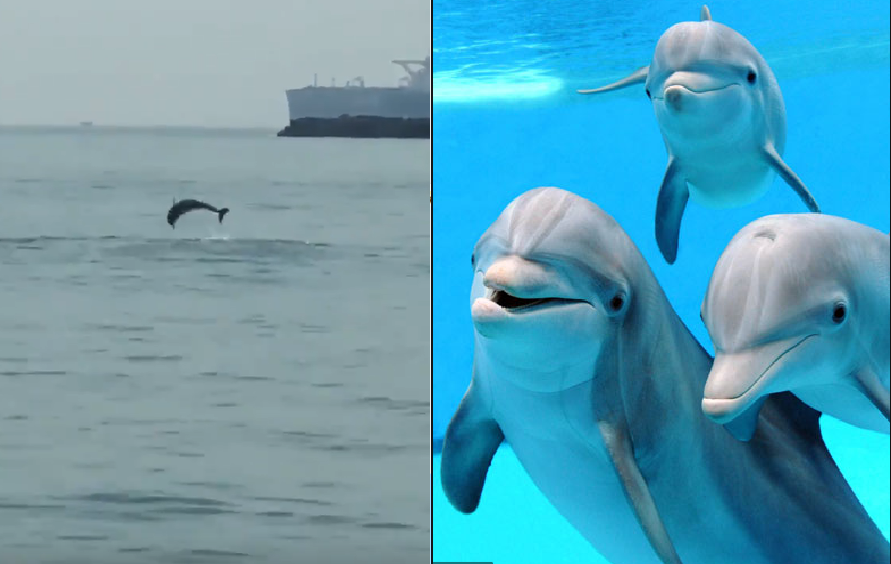 Twitter user @Lanchiowski was at Changi Naval base when he saw a few dolphins.
He recorded the sighting and posted it on Twitter. Wild dolphins can be found in Singapore waters, if your lucky you might be able to spot them.
One of the dolphins was doing a flip as well, dolphins dont do flips for fun. Dolphins do flips for various scientific reasons such as getting a view of the water, cleaning parasites or communication with other dolphin.
Video at bottom of page
Dolphins at this location
Video Loading…