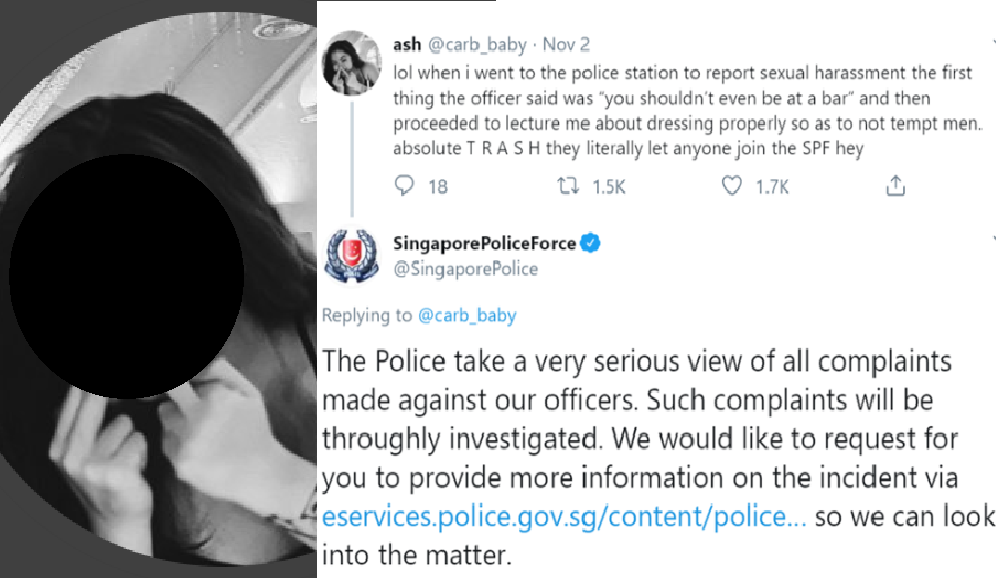 A woman twitter yesterday about her encounter at a Police Station.
She went to report a sexual harassment incident that happened to her, and the officer told her that she should not be at a bar and lectured her to dress properly.
Soon after, the Singapore Police Force replied to her saying they take a serious view on complaints against their officers.
If this is true, the victim of the sexual harassment case will probably feel helpless. This is not the only incident, another woman also claimed a similar experience(at the end of page)
What do you guys think?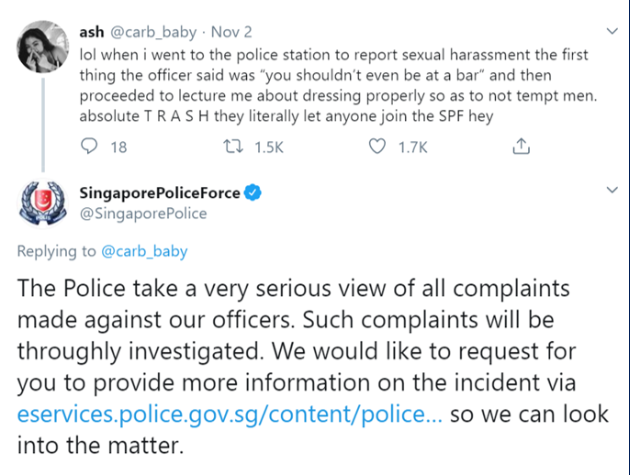 In a separate tweet, she said the police asked why she wears so tight.
Another person tweeted of a similar encounter