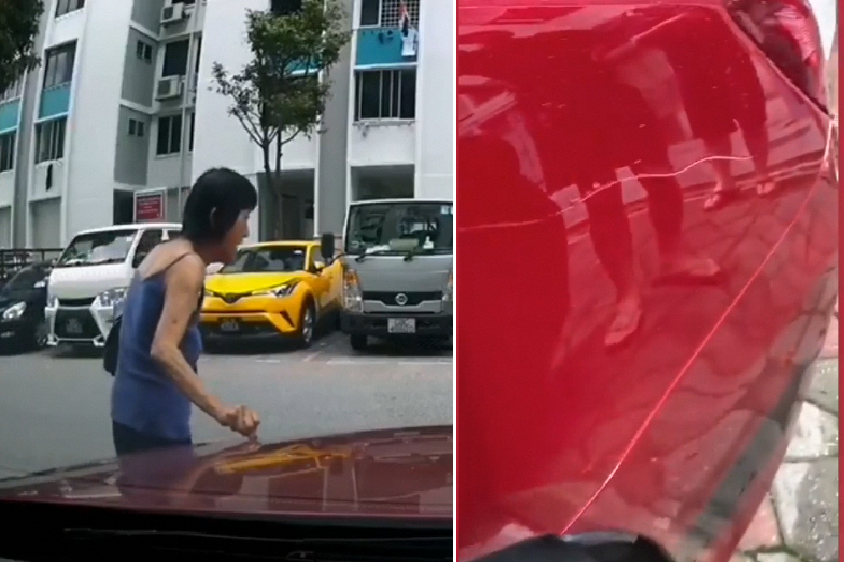 Summary:
We moved to serangoon 107 from hougang 322 since december 2019.
This aunty was a resident around the area, we consider a family friend and often give her discounts or treat her. I would say we're all in a fairly good relationship.
On sunday(20 oct 2019) 1.40pm. She suddenly came to me and said some children are scratching my car and urges me to check out. I rushed over and see no one. Was also raining. She then claim that she had chased the children away and made up some stories about naughty children.
Called police. Came at 2.10pm and made a statement. She, as the "eye witness" gave her statement too. Same story she said to me.
But a little twisted this time claiming that the children came to damage the car at 10am+. And prior to that was damaging another car. But the fact was that i drove out since 10am and only back at 12.50pm.
Video footage revealed that she appeared and scratched my car around 1.03pm to 1.07pm.
Contacted husband to try solving problem peacefully with all solid evidences. He denied all allegations despite solid evidences. Culprit too denies and continue claiming that it was done by children.
Workshop quotation for my car special colour respray, labour to dismantle/replacing car parts and accessories would cost me an average of 4.5k to 5k taking 3 weeks excluding car rental. I wanted to claim 6k to just cover my basic costs include car rental. Yet they simply deny every action and challenged me to report to police.
Video Of Car Scratching Loading…
Facebook post by: ‎JunYuan Ace‎