non Finance, non loan, non property, non banking, non credit card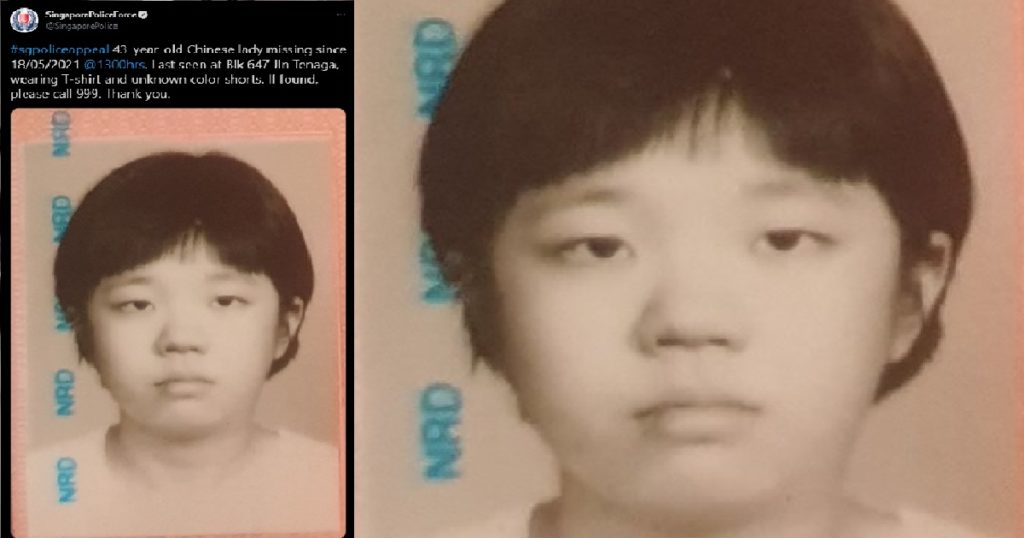 A 43-year-old Chinese woman has been reported missing since 18 May earlier this year.
She was last seen at Block 647 Jalan Tenaga, at about 1pm; and she was wearing a T-shirt and an unknown coloured pair of shorts.
The police unable to provide anymore information, and the only available photo of the woman is a passport photo of her in her youth.
Anyone with information relating to the woman's disappearance is advised to call 999.
Image source: Singapore Police Twitter