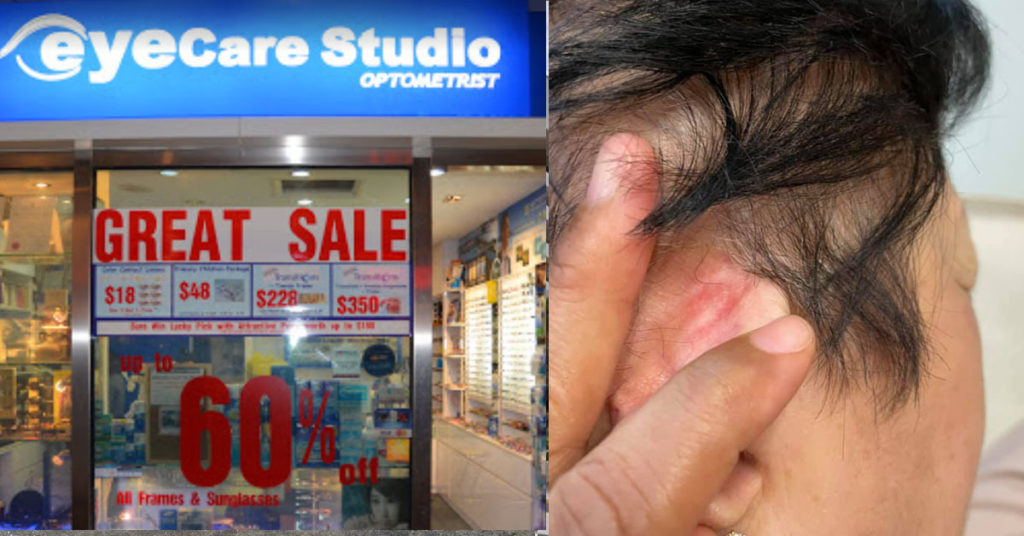 Spectacles are important for many that do not have good vision. One would normally pay for a pair that is comfortable as no one really like wearing spectacles the whole day.
A woman posted in the Facebook group, Complaint Singapore that she had paid over $2,000 for a pair of spectacles she got from eyecare Studio at Jurong Point.
Somehow the price of the product did not measure up to the comfort level of the wearer. She posted with photos that showed red swelling at the back of her ears and she complained that the temple area of her face was also experiencing redness.
Here is what she said:
"I bought a pair of spectacle from eye care studio at Jurong point ($2000.00)
It caused redness and pain on my ear and temple. They adjusted the frame about ten times yet the pain remains.
I have since bought another pair from a different shop.
Thanks