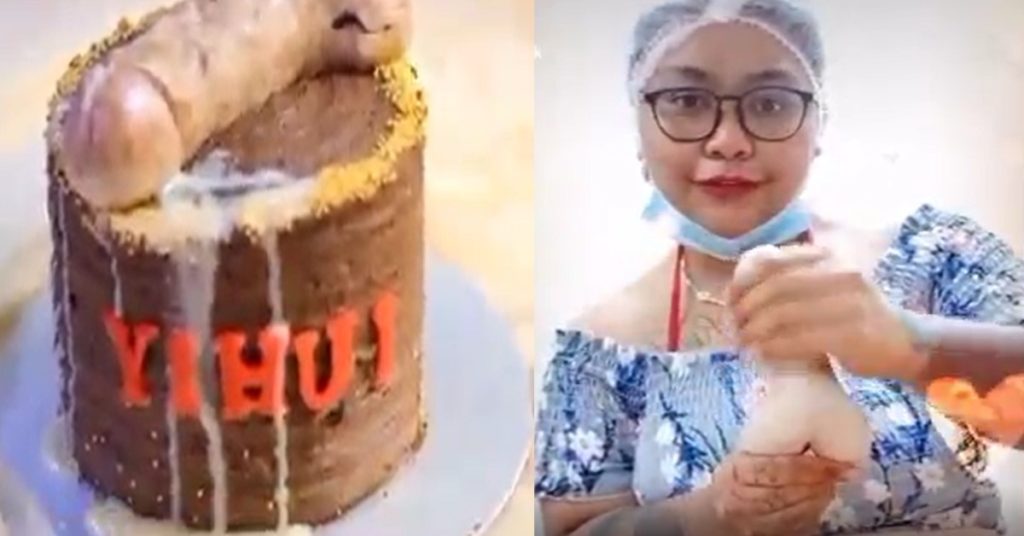 A lady has shared a Tiktok video on one of her rare customer cake requests and the process of how she made it.
She can be seen in the video shaping the dough into a shape of a KKJ by stroking the dough before placing it on top of the cake.
She even added that she has added some cream onto it so that it looks like man "cream".
The best part is when she says that the cake is halal.
Full video loading…
Image and Video source: Tiktok @bidadarikek