A woman was seen stranded on a window ledge on the third storey of a shophouse yesterday morning (8 April) at about 9.30 am, at 317 Jalan Besar.
A netizen shared that she was passing by the area when she spotted the woman standing on the window ledge and asked her if she required any help.
She asked the woman if she was okay and whether she needed her to call the police, but the woman kept telling her no and rejecting her help.
The netizen said that she could tell that the woman was not local by the way she spoke and despite her rejection, she went ahead and called the police.
The police soon arrived shortly after along with the Singapore Civil Defence Force (SCDF), and they managed to bring the woman back to safety.
The SCDF said that they had received a call for help on 8 April at about 10 am, along 317 Jalan Besar at a shophouse unit.
When SCDF officers arrived at the scene, they found a person standing on a ledge outside the window of a third-floor unit and they conducted forced entry into the unit.
They managed to get the woman back safely into the unit with the help of the police, and there were also no injuries reported in the incident.
The incident was also not a case of self harm.
Here is what she said
just 20 mins ago..
was crossing the road and saw her on the ledge. ran over and shouted "are you ok , shall i call the police?" she kept saying no, from her voice can know she not local.
then one ang mo guy with dog live upstairs came down, asked him if he knows her, he said he just move in. so decided to call 999 while he waited with me.
could hear the woman shouting "david" "David"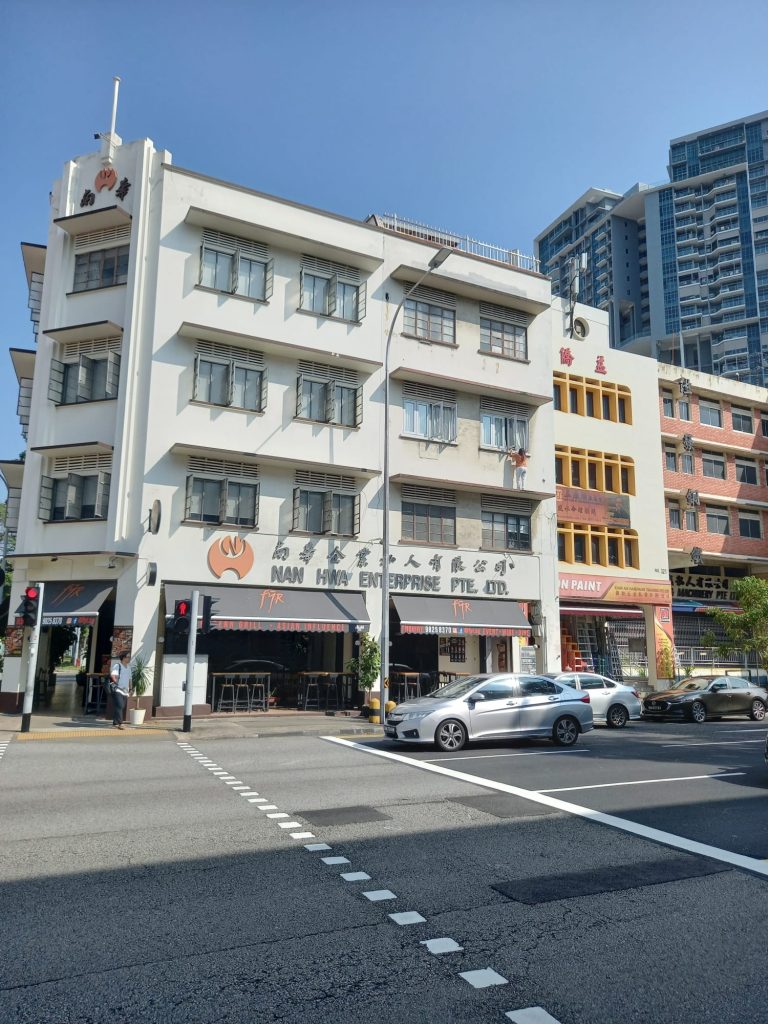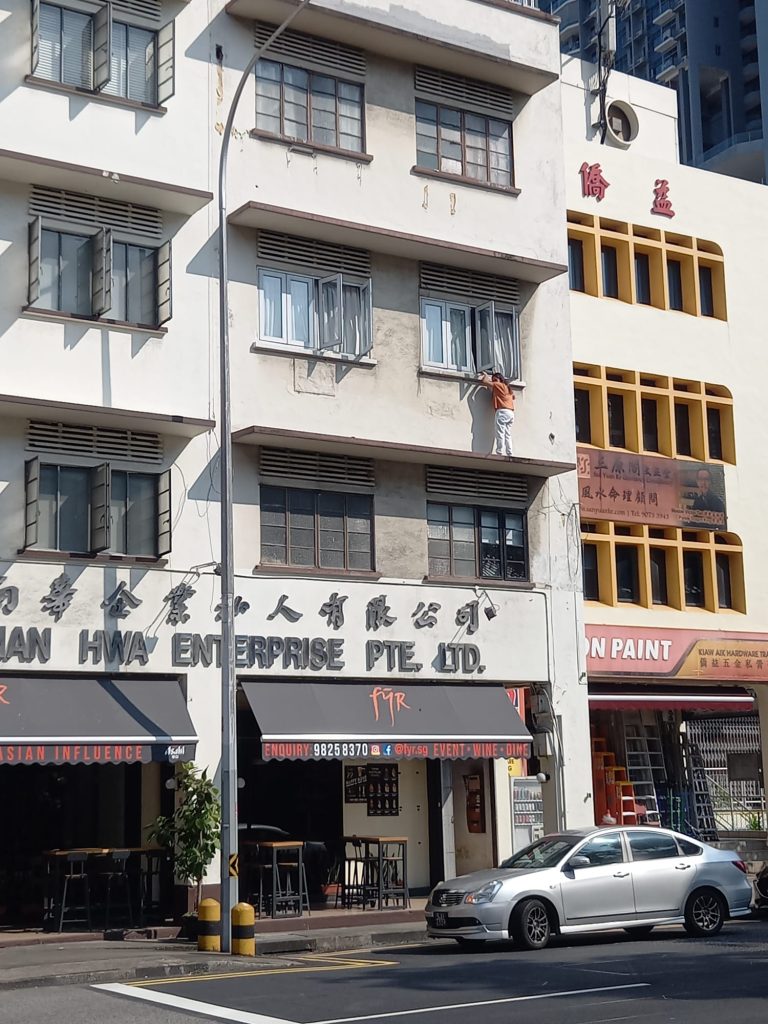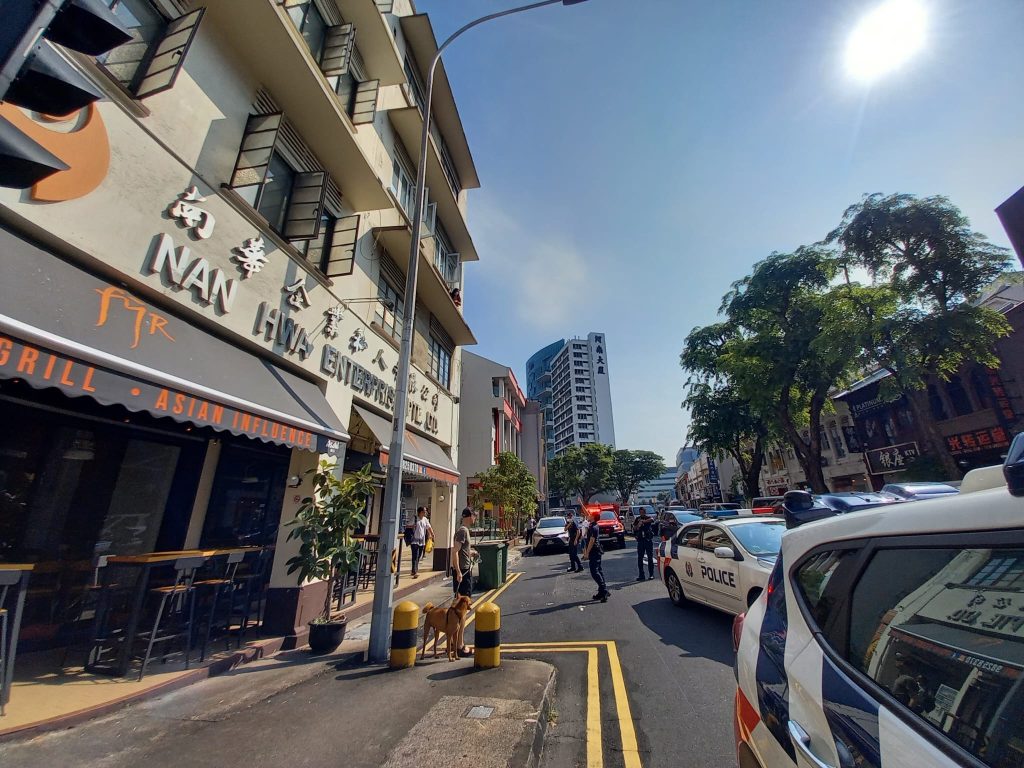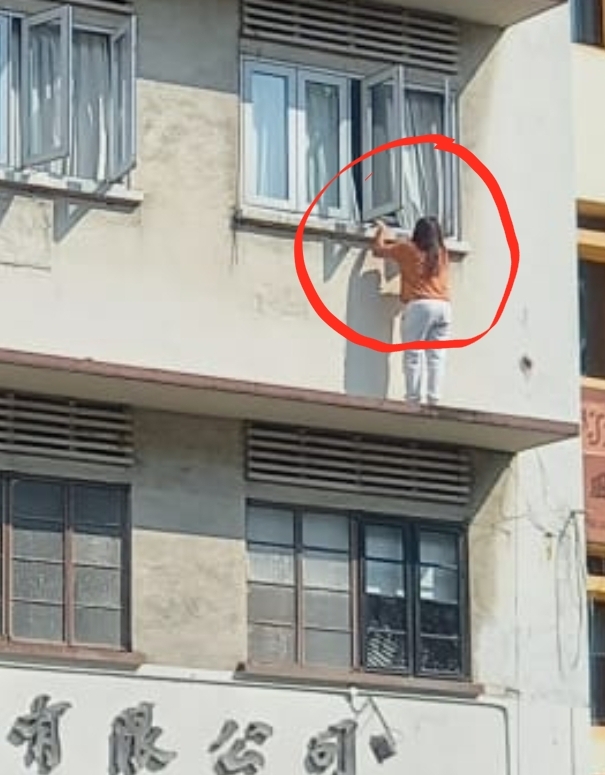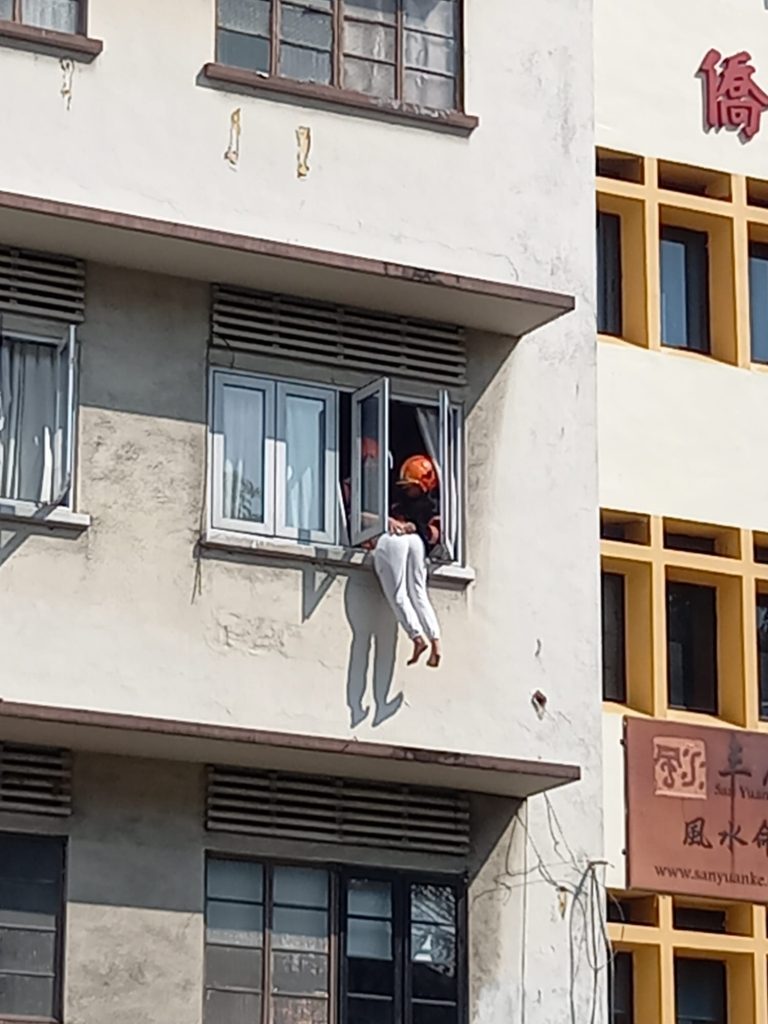 Source: Wendy Chan on SGTalk