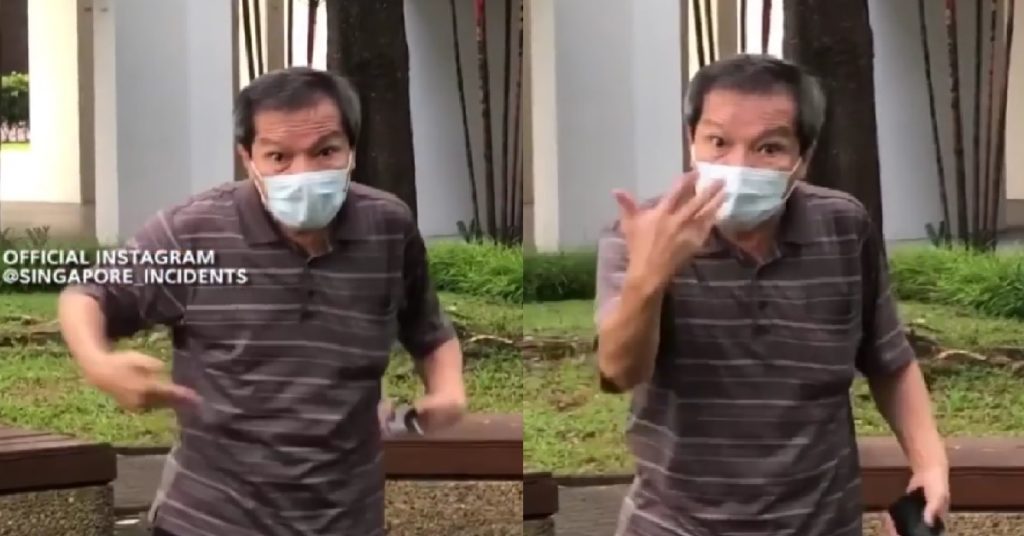 A video emerged online showing an uncle sitting at a park bench without wearing his mask.
He was soon approached by a woman, berating him for not doing so.
The two then got into a heated argument about the mask wearing and whether he was exercising, with the uncle saying that he couldn't breathe.
FULL VIDEO LOADING…
Image and video source: @singapore_incidents on IG