non Finance, non loan, non property, non banking, non credit card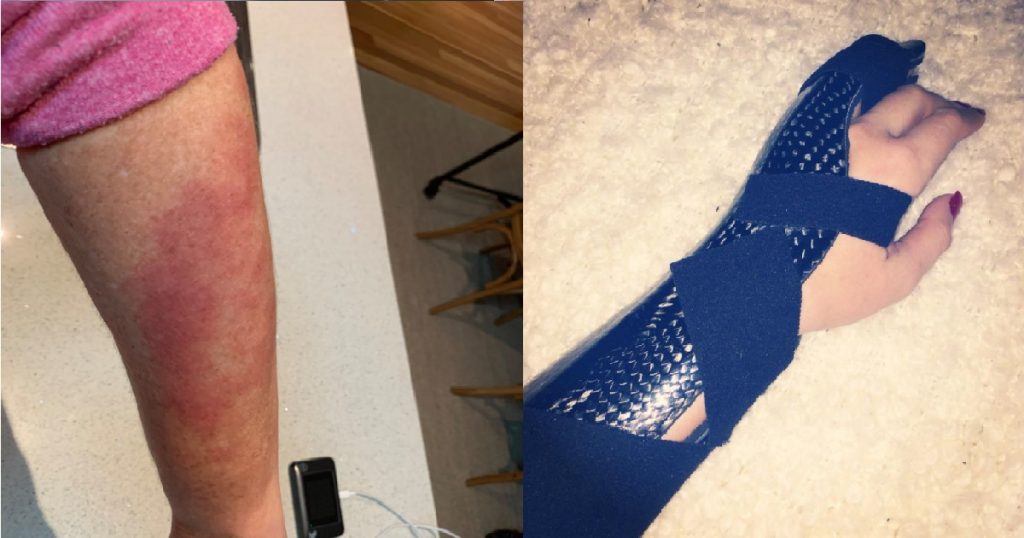 A woman was at a blood drive donating blood when things started to go wrong and her life wasn't the same anymore.
The incident happened in Canada, where Gabriella Ekman, 17-years-old, was donating blood for the first time.
The staff there allegedly said "whoops" when she put the needle into Ekman's arm.
The workers at the blood drive remarked that her blood appeared very oxygenated, which very likely indicated that the blood was from an artery instead of a vein.
During a blood donation, the blood is supposed to be taken through the veins and not the arteries.
About 10-15 minutes later, she felt something amiss but she couldn't be sure as this was her first time donating blood.
She then told the workers that she was feeling discomfort in her arm, and she was told to go to the hospital, but the doctors couldn't determine the cause of her discomfort and she was sent home.
In the weeks after, her arm became swollen, sore and bruised from her wrist and shoulder; it was so bad that she couldn't straighten her arm anymore.
She went to the hospital and was told that it was an emergency situation.
A specialist determined that she was bleeding from an artery, and she underwent surgery to stem the bleeding, remove the blood clot and repair the hole in her artery.
However, even after the bleeding stopped, the normality of her life never returned.
She continuted to feel "indescribable pain" in her arm, which remained even after several procedures and physiotherapy.
"My pain never ever went away and I never got the mobility back in my arm. I never got it back in my wrist or my hand."
She has since been diagnosed with Complex regional Pain Syndrome, or CRPS, which is a form of chronic pain that results from traumatic injury to an arm or leg.
Ekman now has to wear a brace all the time because her arm can no longer straighten physically.
Images sources: Katrina-Jane More than a Clairvoyant Facebook, Mallory Weggemann Facebook (images used are for illustration purposes only)