non Finance, non loan, non property, non banking, non credit card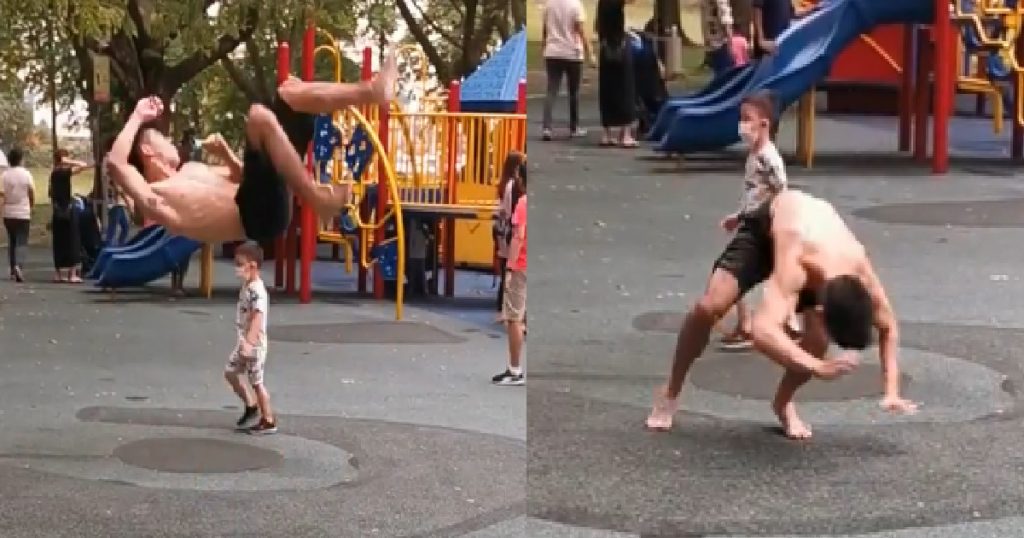 A concerned netizen shared how he saw 2 young punks doing somersaults and backflips in a playground with many children running around.
He shared that it was very dangerous because of the likelihood of them accidentally kicking a child.
He then walked over and told the YPs to stop, and they challenged him to go ahead and call the police.
The shirtless YP could be seen doing a flip in the video and almost hitting a kid who was running behind him.
FULL VIDEO LOADING…
Image and video source: Complaint Singapore Facebook