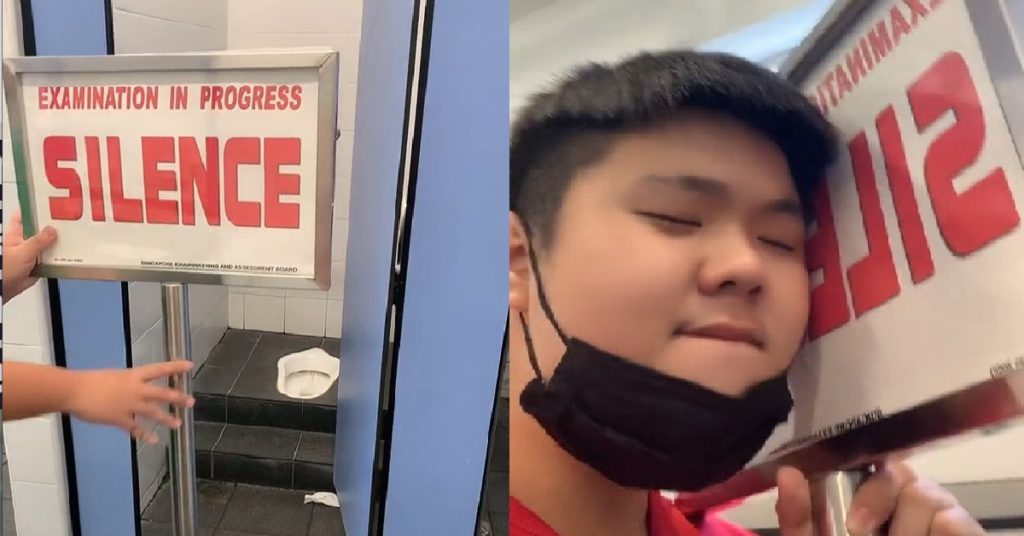 A video emerged online showing a YP taking part in the infamous "Devious Lick Challenge", where teens post videos of themselves stealing various things on TikTok.
The challenge has also gotten the attention of the Singapore Police Force.
In the video, the YP could be seen inside a toilet with an "examination in progress, silence" sign that he purportedly stole.
He was then seen hugging the sign and nodding his head in appreciation of his theft.
He then posted the video of him stealing the sign onto his TikTok account, @yezzurrrrahtaht.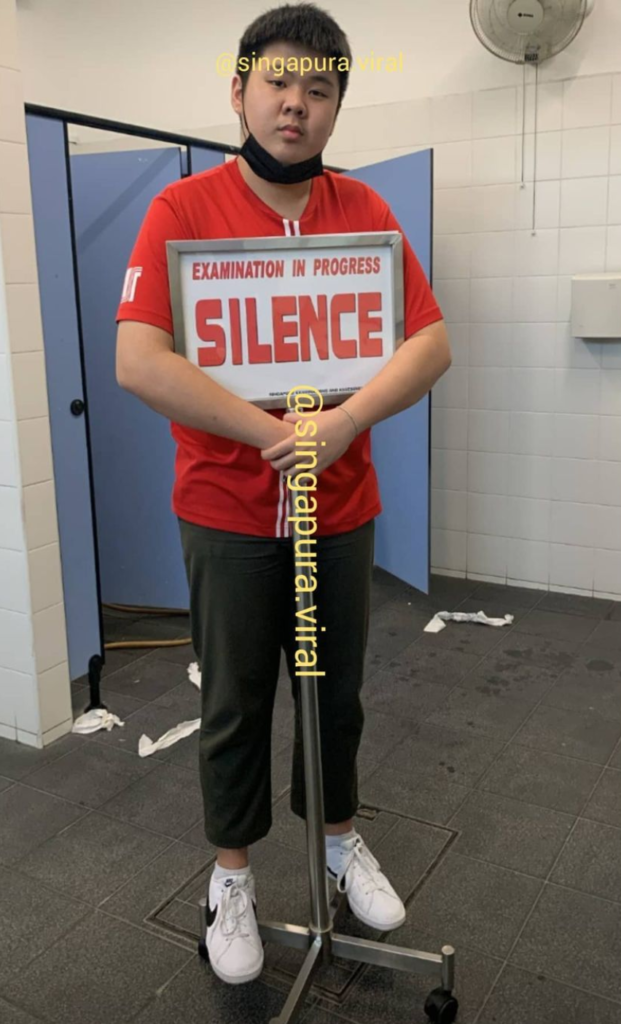 FULL VIDEO LOADING…
Image and video source: @singapura.viral on IG and @yezzurrrrahtaht on TikTok
Other notable thieves: