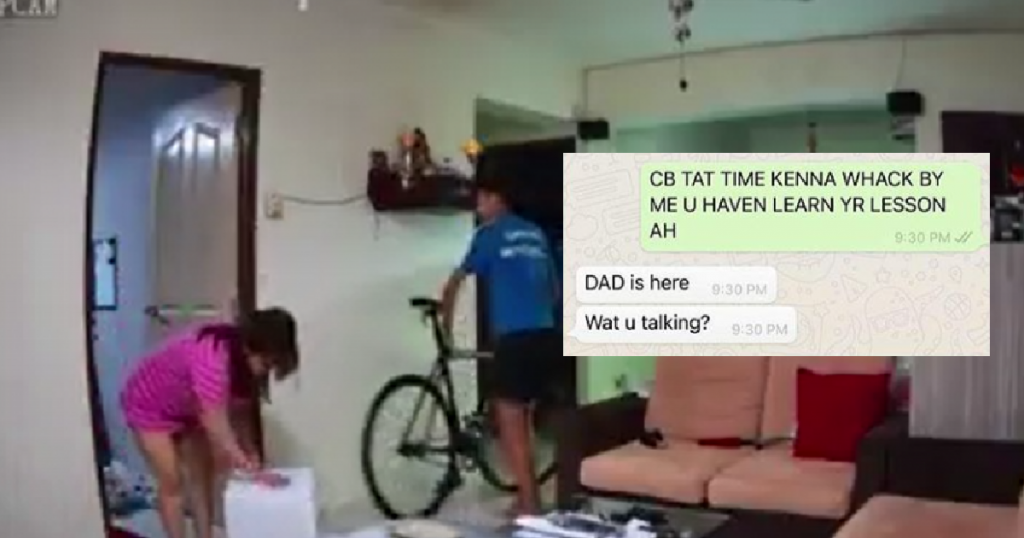 The recent video where a boy was seen beating his mum caused uproar among citizens recently is back with another "message".
It was alleged that he warned his mum through a text message stating "CB TAT TIME KENNA WHACK BY ME U HAVEN LEARN YR LESSON AH".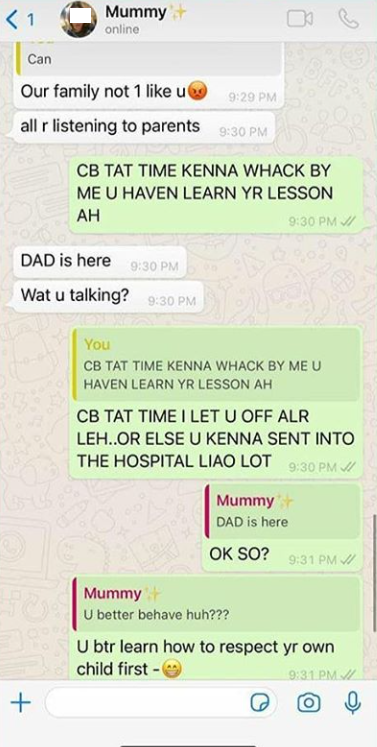 He even stated that he let his mum off the last time if not she would have sent her to the hospital. When his dad warned him to behave himself he replied that he should learn to respect his own child first.