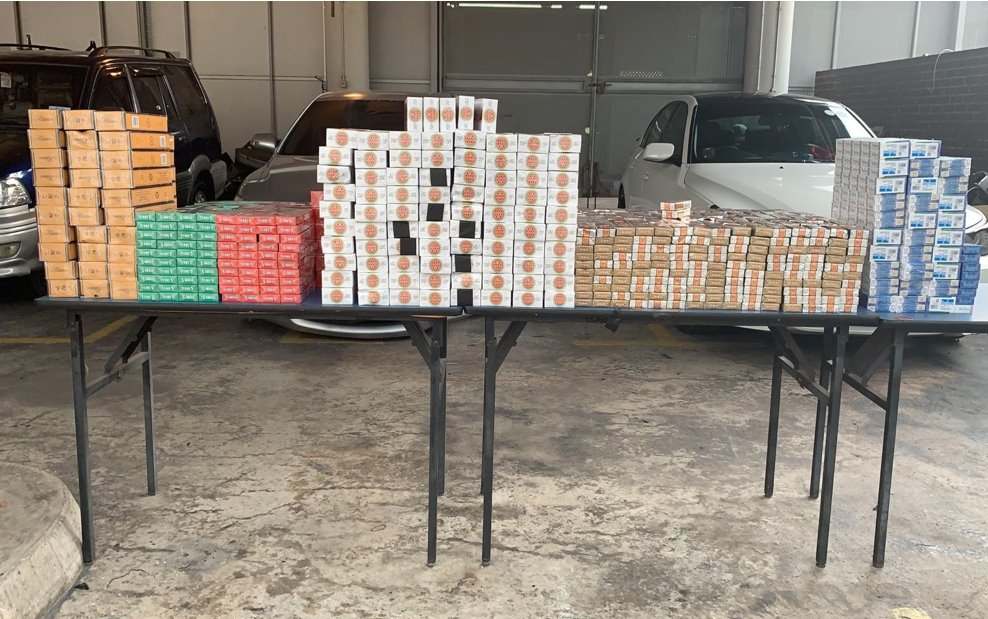 According to ICA media release, in a span 5 days. 5 Malaysian cars attempted to smuggle contraband cigarettes into Singapore.
1092 cartons along with 6232 packets were found in five Malaysian cars.
According to the images from ICA, The vehicles were modified to store cigarettes in various compartments of the vehicles.
car plate
bumper
door
boot
dashboard
Facebook post by ICA:
You can't smoke your way through!

Between 12 Oct and 17 Oct, ICA officers at Woodlands Checkpoint foiled five separate attempts to smuggle in a total of 1,092 cartons and 6,232 packets of assorted duty-unpaid cigarettes in five Malaysia-registered cars.

The ICA officers noticed the drivers' suspicious behaviour and directed them for further checks. Duty-unpaid cigarettes were found hidden in various modified compartments of the cars.

These cases involved five Malaysian drivers aged between 27 and 43. They were referred to the Singapore Customs for further investigations.

This method of concealment is a cause for concern as similar methods may be used by people with ill intent to smuggle security items into Singapore. The ICA will continue to conduct security checks on passengers, goods and vehicles so as to safeguard Singapore's security.