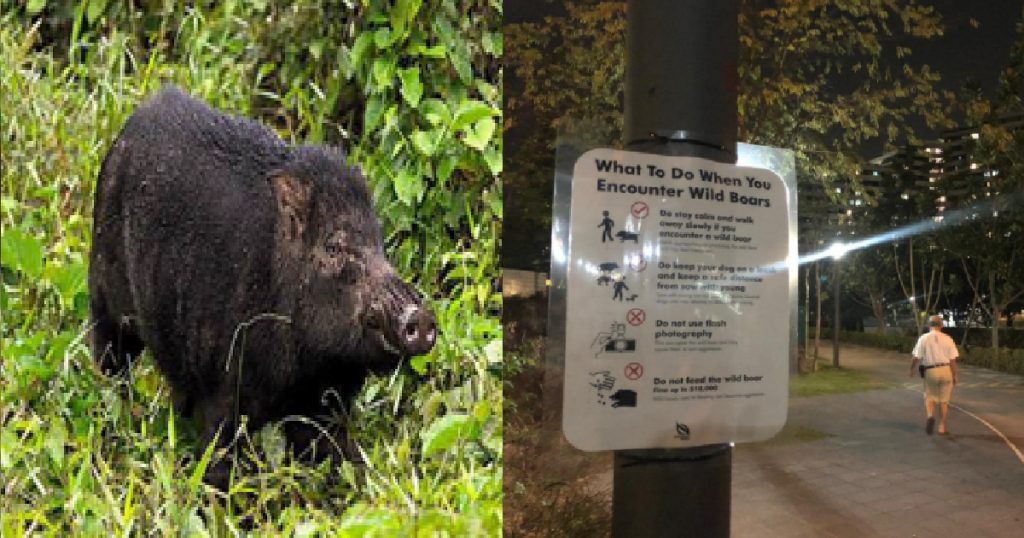 The MP for Punggol West, Sun Xueling, said that 20 men have been activated to look for the wild boar who attacked the two women in Punggol the night before.
Sun said:
"My heart goes out to the two persons hurt by a wild boar in Punggol last night, I hope they recover soon and that they will also recover from the trauma of the incident. "
Sun said that she has been in contact with NParks and the police, with both sides keeping her in the loop about the hunt.
She said the 20 men are still searching for the wild boar and making sure it doesn't go near residents, although she stopped short of specifying who these men where or where they are from.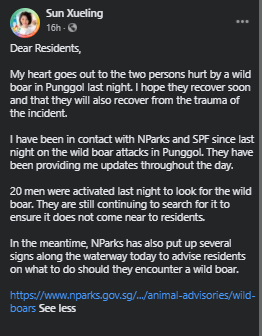 Images source: Sun Xueling Facebook and nparks.gov.sg