non Finance, non loan, non property, non banking, non credit card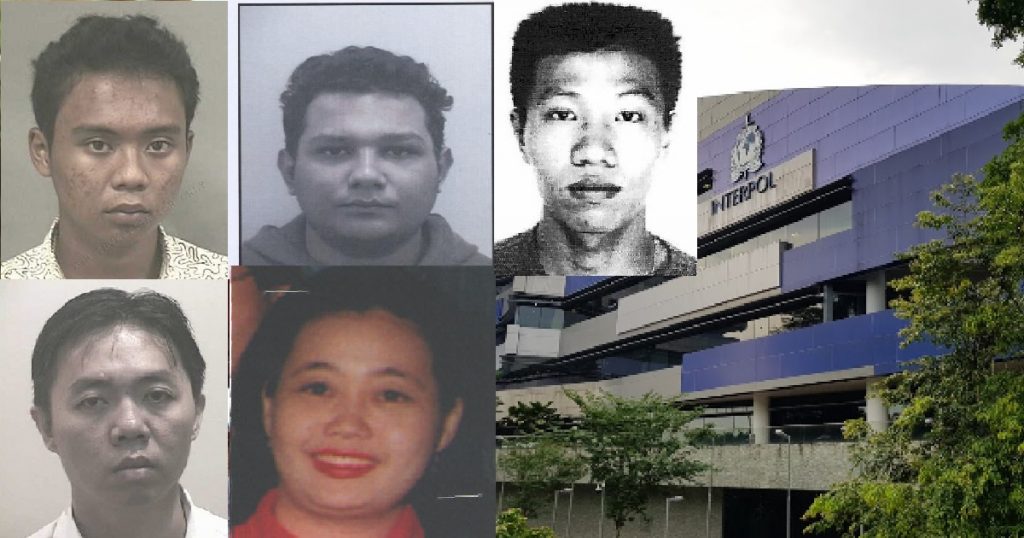 There are currently 5 Singaporeans who are on Interpol's "Wanted" list, and they are issued with a "Red Notice" which is a request for law enforcement agencies all around the world to look out for the suspect because he/she is wanted for prosecution/punishment.
The police agency is allowed to arrest him, pending legal action.
Koh Kian Tiong, 47-years-old
The first one on the list is Koh Kian Tiong, a former assistant superintendent of the CID who was in charge of the Secret Societies Branch.
He was bribed by an illegal gambling outlet operator and has been a fugitive since 2012.
Siak Lai Chun, 58-years-old
The second fugitive is a former bank executive who has been on the wanted list for more than 23 years, Siak Lai Chun.
She allegedly stole $18.7 million from the bank that she worked for and has been on the run since 1997.
Neo Soon Joo, 49-years-old
The third fugitive is Neo Soon Joo, a kidnapper who abducted 3 people; a 60-year-old grandmother, her 2-year-old granddaughter and their 23-year-old maid.
He held the 3 hostages at knifepoint, then drove them to a bank in Hougang to withdraw $50,000.
He then fled to Malaysia after that.
Muhammad Ridzuan Bin Johan, 39-years-old
The fourth fugitive is a former bouncer at a bar who got into a fight at Fullerton Road with his friends in 2007.
The victim, Mr Lim Chye Huat, was injured and died in hospital and Ridzuan has since been wanted for murder.
Muhammad Faidhil Bin Mawi, 35-years-old
The last Singaporean on the list is Muhammad Faidhil Bin Mawi, who was involved in a gang fight in 2006 at Central Square, where a 46-year-old man was killed as a result.
Images sources: Interpol.int and Google maps