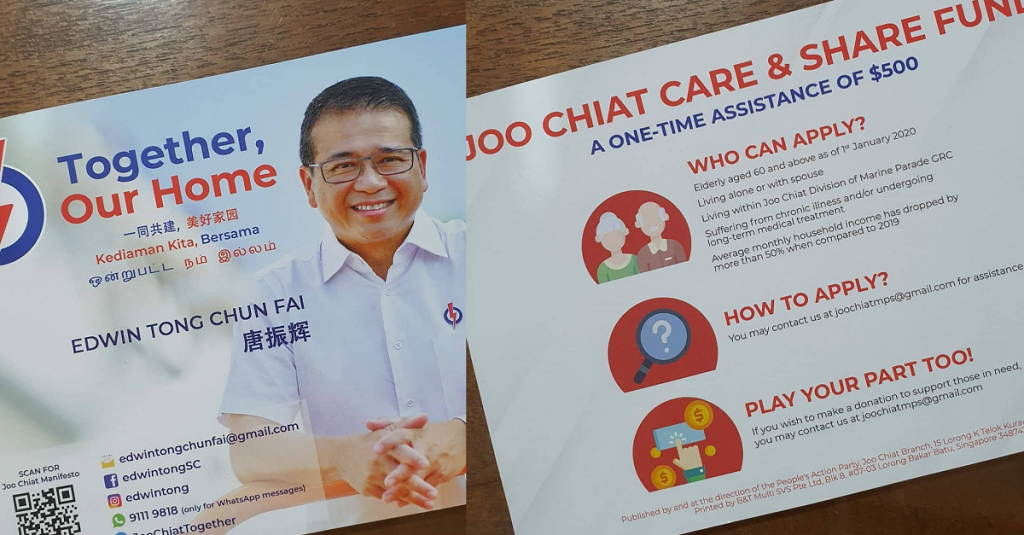 Former Secretary-General of the National Solidarity Party, Jeannette Chong took to Facebook to give her feedback on a Call-To-Vote flyer from the PAP. At the back of the flyer, it mentions of a $500 one time assistance which she felt was misleading.
This was what she stated in her Facebook Post.
"ONE-TIME ASSISTANCE OF $500" is printed on the Call-To-Vote flyer from the PAP Candidate along with the PAP logo and the Candidate's photo and GE2020 media handles. There is even a QR Code to view PAP's Joo Chiat Manifesto.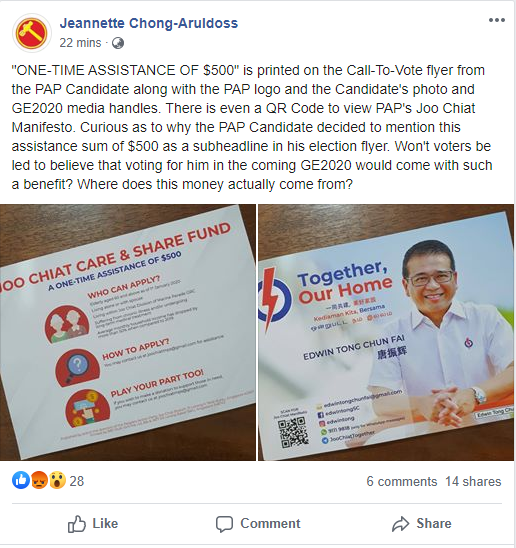 Curious as to why the PAP Candidate decided to mention this assistance sum of $500 as a subheadline in his election flyer. Won't voters be led to believe that voting for him in the coming GE2020 would come with such a benefit? Where does this money actually come from?
Source: Source: Jeanette Chong-Aruldoss Facebook