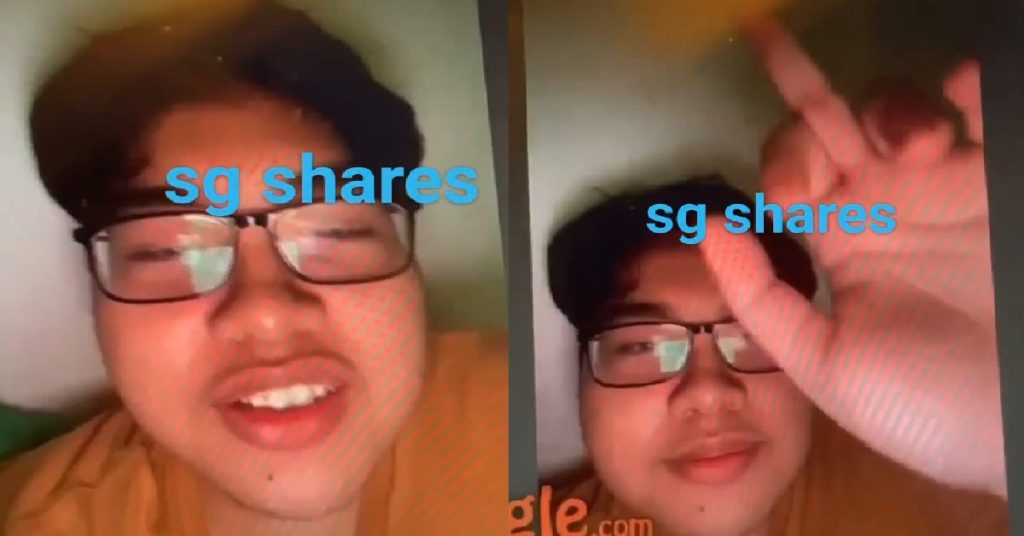 A video emerged online showing a guy on Omegle, presumably to look for someone who is interested in a budding young gangster in the making.
He was seen flashing the airport kia gang sign for the camera, which we assume was because he wanted to establish dominance and mark his online territory.
It is unclear who the Ah Bui is.
FULL VIDEO LOADING…
Image and video source: SG Shares on Telegram