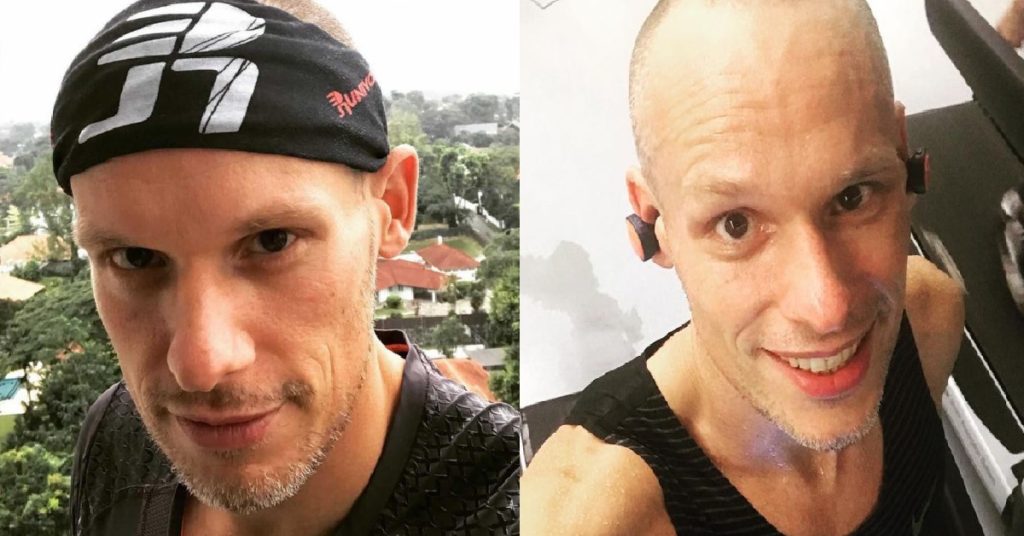 Mitch Vanhille, a 41-year-old Belgian expatriate in Singapore, was found guilty of the following:
7 counts of voluntarily causing hurt
2 counts of wrongful confinement
1 count of using criminal force on the victim.
He was however, acquitted of one count of assault and one count of molestation.
He was sentenced to 7 weeks imprisonment and fined $5,400 on 5 October.
The victim's identity as well as her relationship to Vanhille cannot be revealed due to a gag order by the court.
What happened?
The incidents occurred after September 2017, when Vanhille came back from the Ironman World Championship in the US to Singapore.
The victim went to her condo unit's balcony for a smoke and closed the door so that smoke wouldn't get into the home.
Vanhille then locked the balcony door, trapping her outside because he wanted to "stop her annoyance".
Vanhille then sent her messages saying: "Let me know when you're ready to leave and I will let you out."
On 30 August 2018, the victim had gone to the backyard to smoke, to which Vanhille locked the door leading to the kitchen and trapped her outside.
He reasoned that it was because he wanted to stop her from arguing with him.
Vanhille also assaulted the victim on numerous occasions, including:
Throwing a remote control at the victim, injuring her lip
Dragging her across the corridor by her hair, to the main door
Dragging her off the bed and onto the floor by her legs, injuring her elbow and head
Using a laptop to hit her thighs repeatedly
Spitting saliva at her face
Using his elbows to hit her legs
Using a pair of jeans with a belt on it to hit her face
Images source: @mitchvanhille on IG