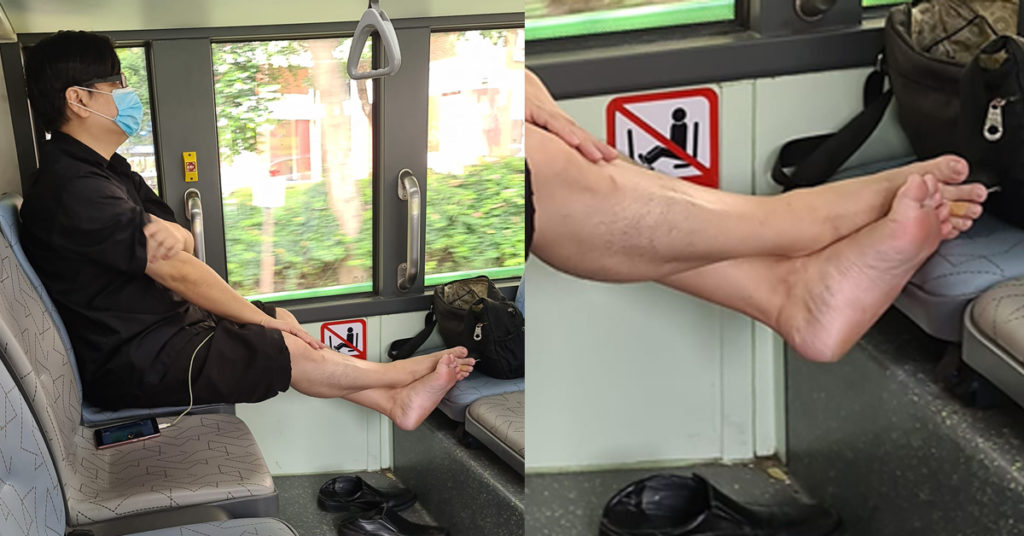 Every now and then we see people behaving inconsiderately on public transport.
A netizen has taken to social media to highlight passengers who take the bus and treat it like their own home.
The picture of a commuter stretching out his legs and placing it on the opposite bus seats.
Netizens said that it is not only disgusting but obviously smelly and unhygienic.