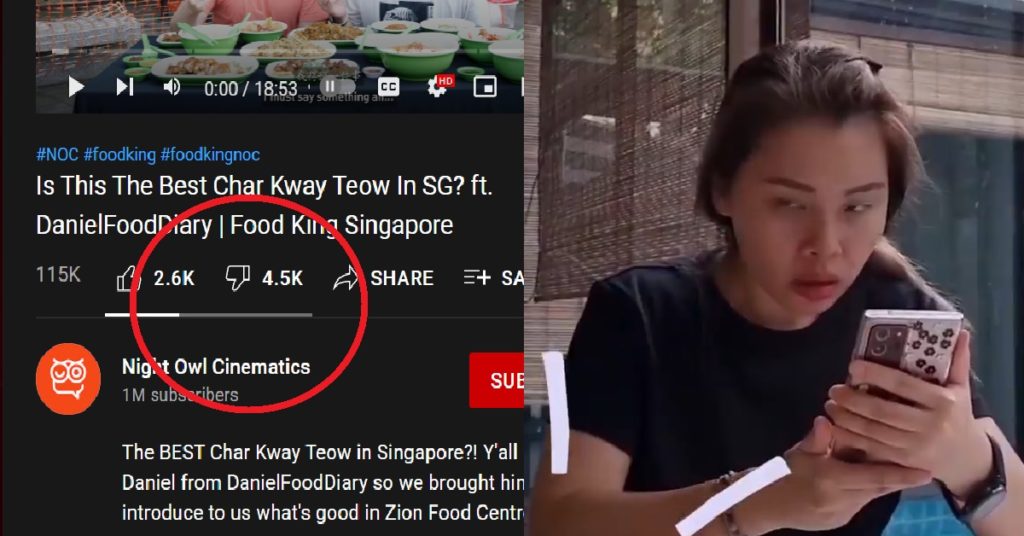 Following the damning accusations and allegations against Night Owl Cinematics co founder Sylvia Chan for mistreating her employees and fostering a toxic workplace culture, netizens have hit back.
Enraged netizens have taken to their latest video on YouTube (at the point of writing, another video has since been uploaded), Food King, and spammed it with dislikes.
The likes to dislikes ratio was about 1 to 5 at one point, although the number of likes have since increased.
Netizens commented that the YouTube channel was Sylvia's ex husband's Ryan's hard work and that he doesn't deserve for his channel to be bashed for her alleged mistakes.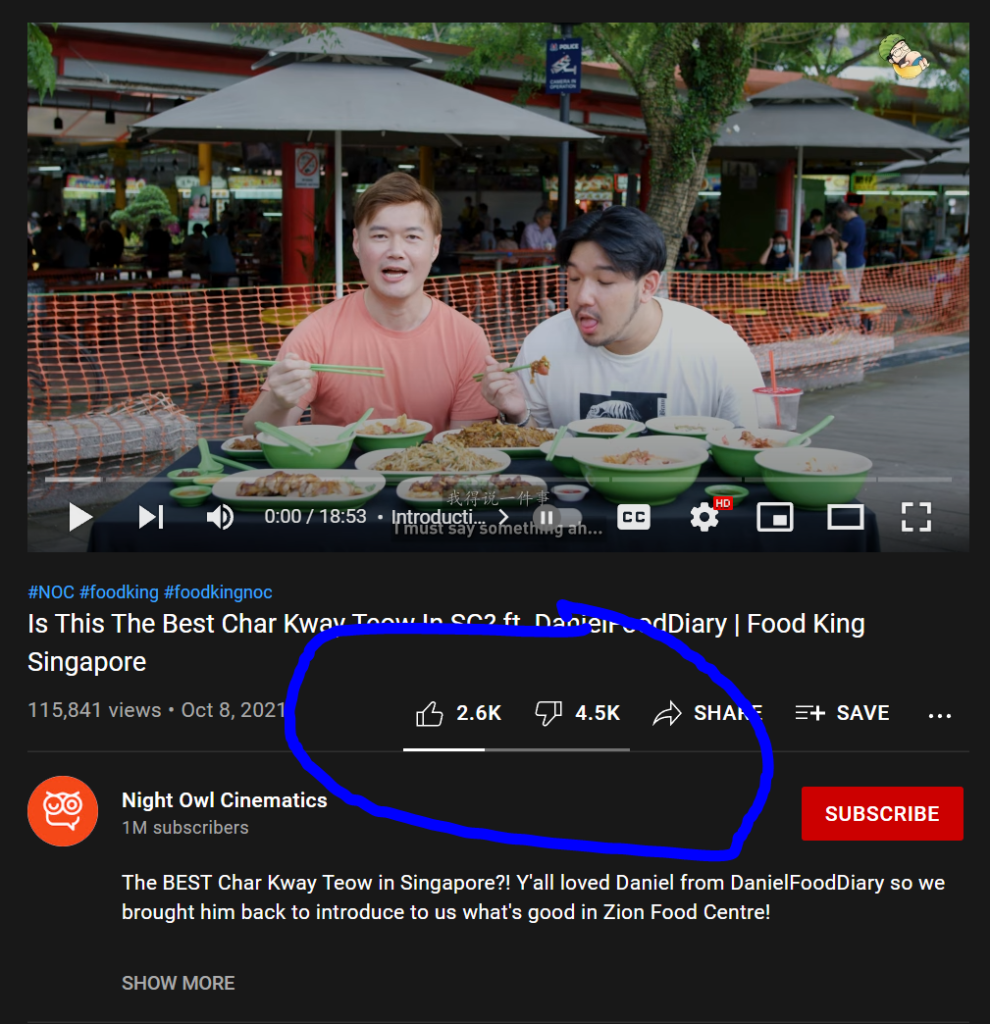 Recap
Images source: Night Owl Cinematics on YouTube and @sylsylnoc on IG