non Finance, non loan, non property, non banking, non credit card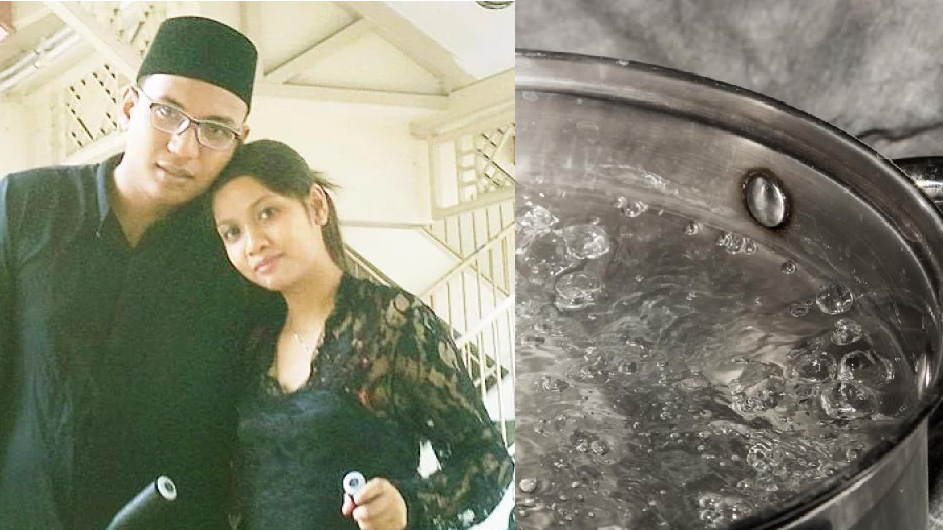 Ridzuan Mega Abdul Rahman and his wife Azlin Arujunah the alleged murderers of their 5-year-old son sends the boy to the hospital only after 6 hours.
Ridzuan Mega Abdul Rahman sentenced to 27 years jail and 24 strokes of the rotan
The wife, Azlin Arujunah sentenced to 27 jail and 1 additional year no canning (Woman)
According to a burns specialist, the conditions of the boy would not become worse if the boy received medical treatment earlier. According to, Medical experts delayed treatment of children with burn wounds would decrease the chances of survival.
Typically, The longer a burned victim takes to go for medical treatment the longer the victim had to be hospitalized, as for a child with thinner skin compared to adults any burn wounds on a child are typically more serious than adults.
Court documents indicated that in a span of 7 days between 15 to 22nd of October the boy was burned with hot water at least four times.
The doctor that treated the boy at KK Women's and Children's Hospital stated that the boy was in very bad shape, around 70% of the boy's body was covered in burn wounds.
The burns wounds were black and filled with a lot of dirt, this suggested that the parents did nothing for the boy when the boy was screaming in pain.
A psychologist who was present in court stated that the defendant Ridzuan had no intellectually disabilities even though his intelligence level was considered "extremely low or low average".
Ridzuan's childhood was difficult as his grandparents would often describe him as "Bodoh" (translation from Malay: "Stupid"). His relatives often find it difficult to converse with him as they could not understand him.
Related Stories 1:
Related Stories 2: