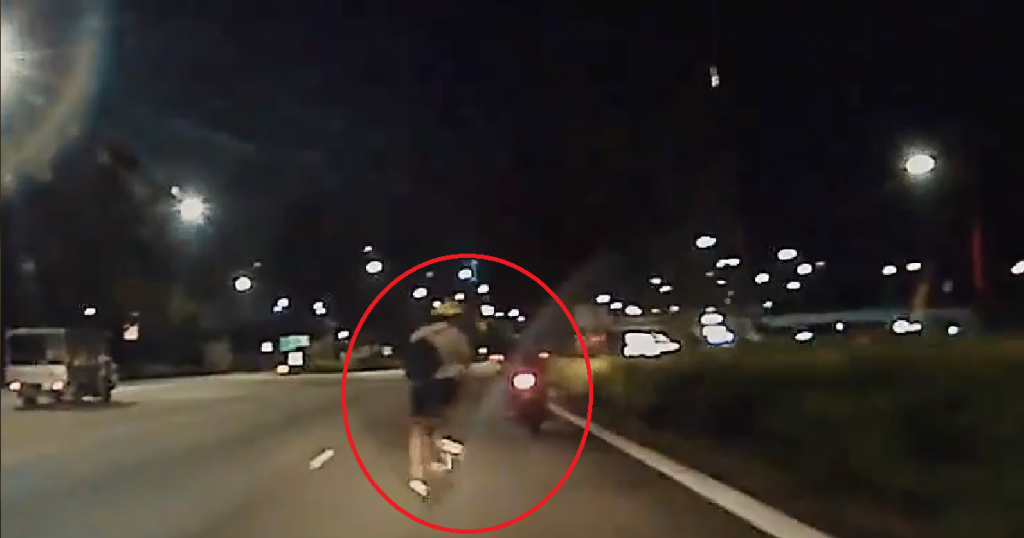 A video was uploaded on the Facebook group ROADS.sg which shows an inconsiderate cyclist riding his bicycle on the AYE.
A witness stated on how he was driving along AYE and this happened.
A cyclist riding his bicycle on the right most lane along AYE, nearly causing a near fatal accident to himself and a motorcyclist. The grief it would have brought upon my family is unimaginable if this cyclist gets killed!!!!!!!!
The time-stamp stated on my in-car camera is inaccurate. The incident happened at an estimated 1925hrs / 7:25pm on 17th October 2020.
FULL VIDEO LOADING….