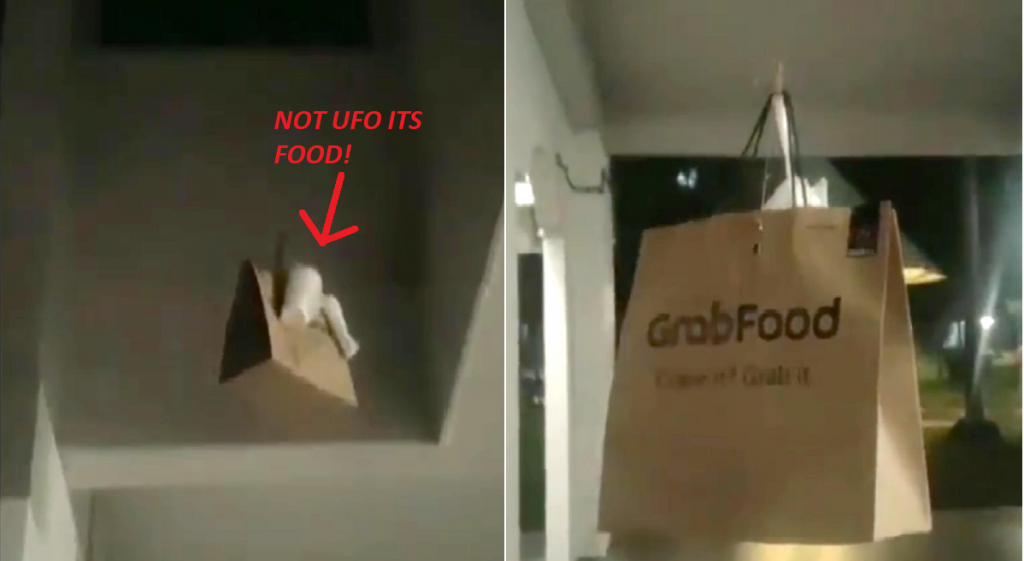 Don't know if we should laugh or cry at the customer, the customer use a rope pulley for collect his food from the first floor as he is grounded at home.
I guess his mom is not happy about him ordering food or going out.
Azhar Jamie posted a video on Twitter of him tieing the food to a rope, before the customer pulls it up.
Well, at least someone is creative. Watch the video below