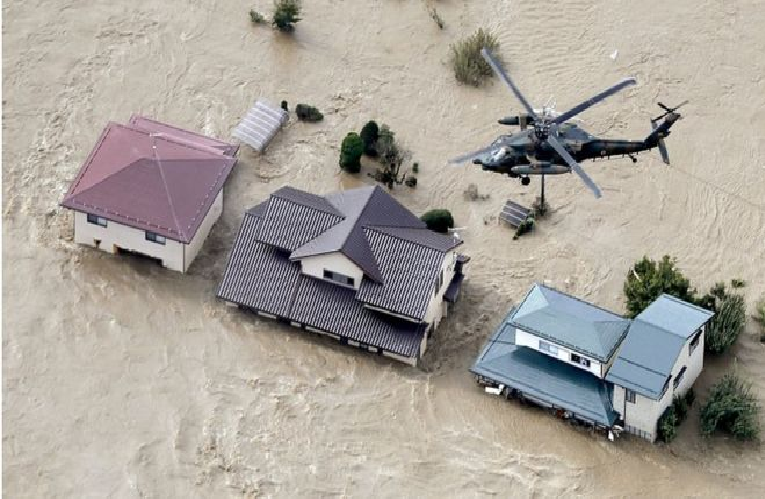 According to NHK, the current death toll after the Typhoon is now 40! Many people are still missing and almost 200 people were injured during the past few days.
There was so much rain that it flooded many areas. To have an idea of how much rainfall there is, just imagining 40% of the rainfall for a year rains over a weekend in some parts of Japan.
Transportation is affected as well, 10 trains are damaged after soaking in flooded water that is around 4 meters deep.
Officials are mobilizing more trucks to pump out flooded areas. Relief efforts is happening as we speak. Lets hope the people in Japan can get over this natural disasters soon.