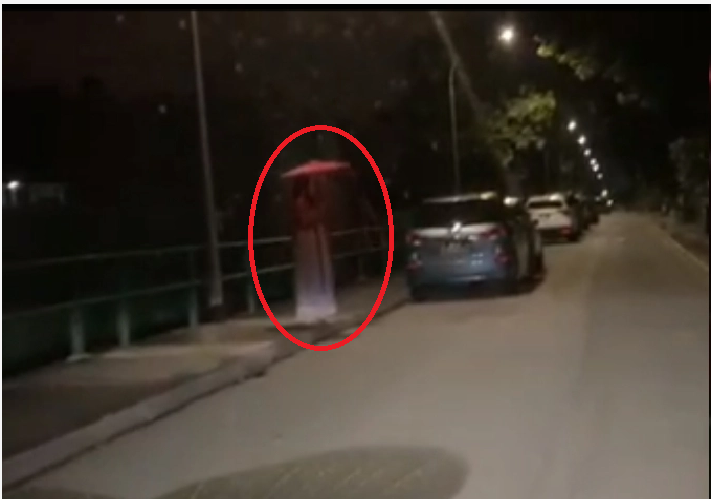 A video went viral in the Grab community, the short video shows a woman dressed in red with what appears to be a traditional Chinese umbrella. (Those you see in movies)
According to the people commenting on Facebook claims the driver "sibei suay" meaning very unlucky.
But it seems like the woman had a shadow behind her so probably there is a physical woman standing there.
But who knows? If you are what you are please go back from where you came. If you are not what you are, you better stop coming out to scare people %^$#$%^&%$^&[email protected]