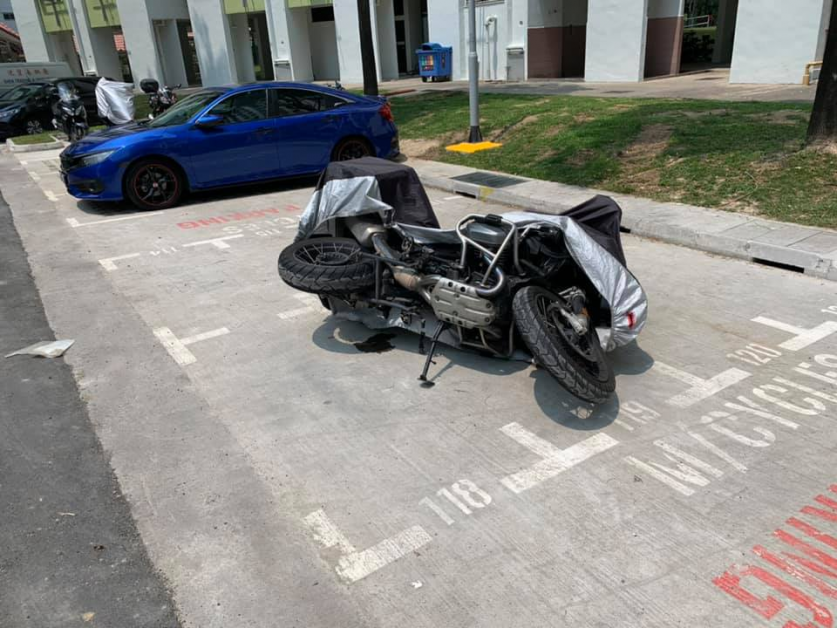 My bike got knocked down from main stand after I discovered it from my kitchen window at 1pm, 7 nov, managed to talk to one driver, he mentioned that it was knocked down when they were here since 12pm.
Need help on witness.
Location at 703 Bedok Reservoir road carpark. Please help share.
Can contact me directly at 8523 3888 if u have any evidence. Appreciate all help and assistance. Thanks!