Singaporean comedian, Kumar, has called out a woman who goes by the name of Praise Wong on Instagram for calling out a Grab Driver based on the community he belongs to.
This was after Wong had tried to justify her comments on the driver by using Kumar as a comparison.
Kumar's response
In respond to Wong, Kumar first stated that he is not against any community here.
He then replies to her with four pointers:
He does jokes on different communities but he is not against any of them.
The community which the driver is from is not poor, just go to Kembangan to have a look.
Grab drivers do not set the prices, but rather, Grab is the one that does so.
Be sensitive to all communities here, he loves all Singaporeans regardless of their beliefs and their spoken language.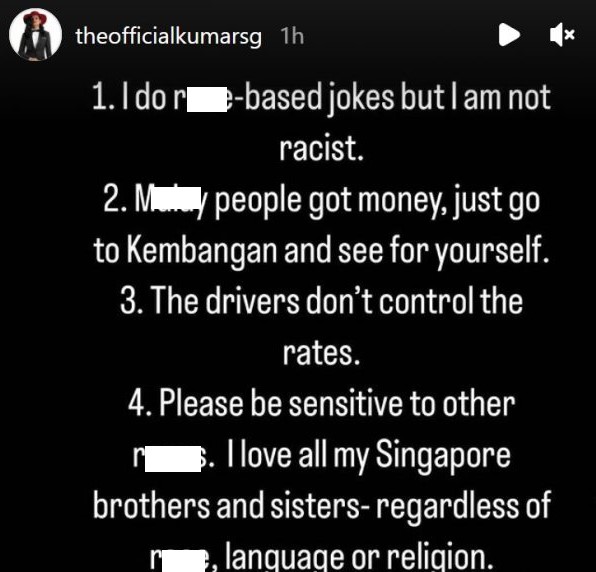 Comments by Netizens
Netizens were quick to comment upon seeing the response by Kumar to Wong and here are some of the comments which were made:
Comparing herself to Kumar who has a license? LMAO
The difference between you and Kumar is that Kumar is actually funny but you on the other hand……
That is a joke? God, she could have done better. Not the same as Kumar. Don't try so hard when you don't have the talent.
Further remarks made by Wong
A few days after the said incident, Wong continued to make further remarks against the community in another round of Insta stories.
This time, she made a statement saying that:
"if they can't be earning good money they are criminals".
In her stories, she also claimed that she is actually very concerned about people from that community and started to come out with her own 'policy' in her bid to 'solve' existing issues.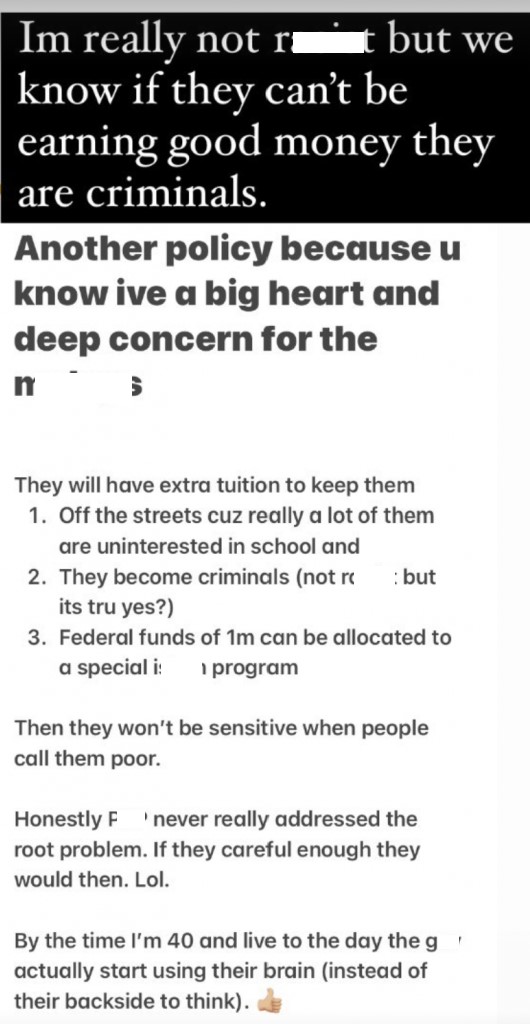 Image source: Instagram/@theofficialkumarsg, Instagram/@reiwng
Recap