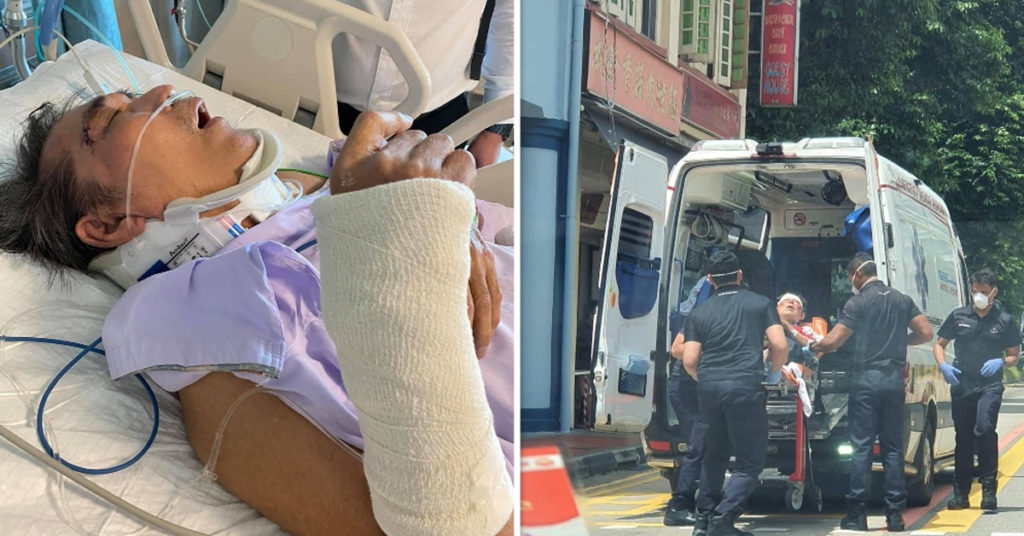 A man died in Singapore after sustaining major injuries when a public transportation vehicle he was on suddenly braked hard at North Bridge Road.
The daughter posted the information on Facebook stating that he had sustained a head injury and a punctured lung, among other ailments, including fractures.
He has been in the hospital and remained unconscious from the date of the accident (September 8).
Yesterday, the daughter posted on Facebook
But earlier today the daughter posted an update stating:
"Sorry everyone, thank you for all the prayers. We really appreciate it. My father didn't make it. He has passed away."
What happened?
The incident happened just before the bus stop of Bugis Cube, and before the left turn of Liang Seah Street.
The bus jam brake resulting in the injury of the man which eventually lead to his demise.