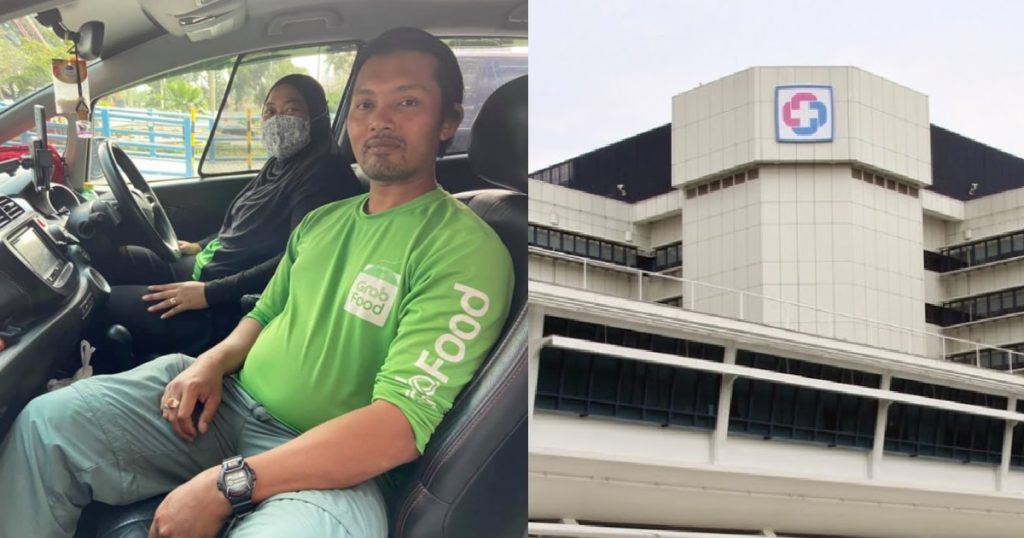 Facebook user Park Byung Soo shared a heartwarming encounter with a grab food driver who had helped him out in a time of needs.
According to his post, his wife was in labour and they were trying to get their way to KKH. Unfortunately, they were able about to get a Grab as there was no search in their area. While still hoping to find a driver, they are approached by two kind souls (GrabFood Driver) who offered to send them to the hospital.
In his post:
" Today, when my wife water bag burst, we got ready to head to KKH. Around 09:15, proceeded to search for a private hire car while my wife was standing enduring the contraction pain at our residence lobby.
Unfortunately, there was no search around my area @ Sumang Walk. We didn't notice that we were being observed by 2 kind soul at that moment. While searching for other modes of transport, the 2 kind soul offered to transport us to KKH. We were reluctant at first as we do not want to trouble them as we assumed they were on their way to work. But they assured us that it's no trouble at all.
Mr Jamal & Ms Fadilah, from the deepest of our heart, we would like to convey our sincere thanks to you. We greatly appreciate it.
Hanya Allah Swt sahaja yang dapat membalas jasa dan budi baik kalian"