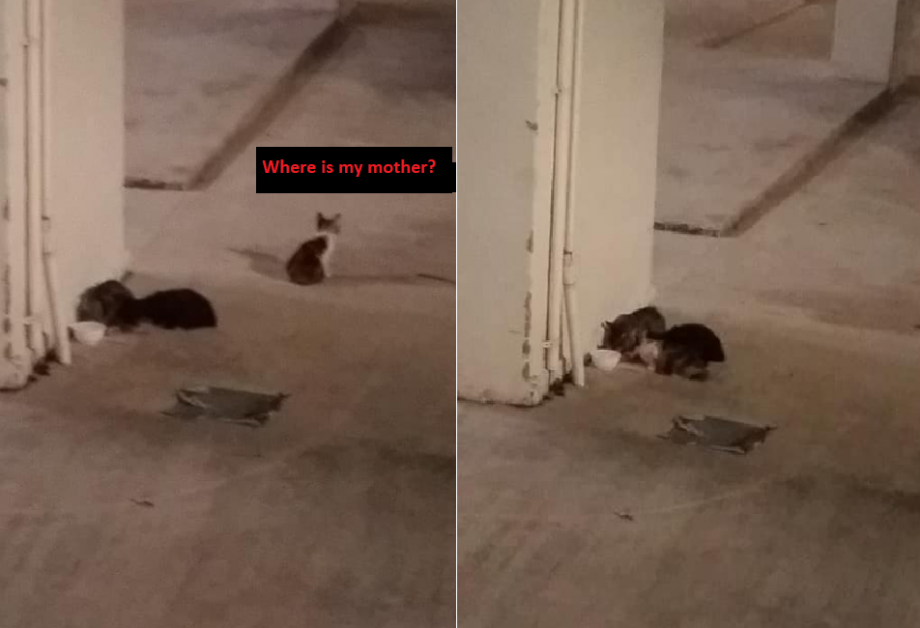 According to a Facebook post, Over 40 cats were removed from Ang Mo Kio North. A resident in the area was upset as a few newborn kittens in the area had their mother taken away.
She also mentioned that the pest control typically comes from 1 am to 5 am, when nobody is around.
The pest control had dragged away from their mother a few nights ago. These 3 tiny kittens, about 6 weeks old, are orphans now.

Their mother must be grieving for days since the night she was hauled away.

And these 3 little orphans have no mommy to milk them anymore

And most likely, the cruel pest control will come back n drag them away too. We live in a sad country with a govt so intolerant of street cats n stray dogs

The grieving mother can't unite with her kids. And these 3 poor kids lost their mother forever. They were left on the streets to fend for themselves since last week.