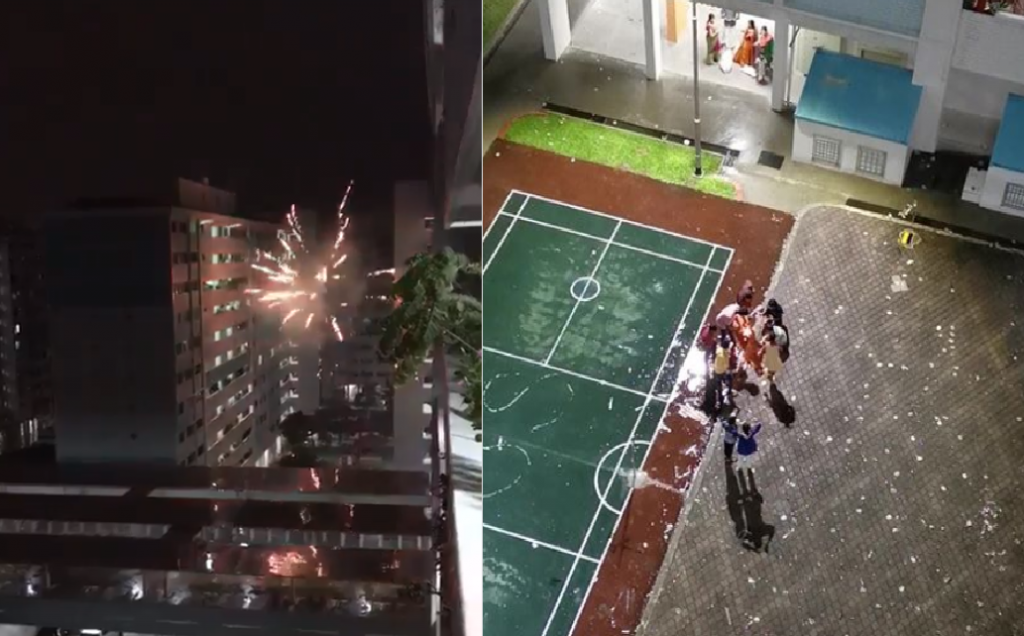 The viral video that was posted last night of a group of people shooting fireworks, will most likely get into trouble on the wrong side of the law.
The incident happened last night at around 8 pm. Residents in the area were shocked to hear "gunfire" sounds. Many residents in the Jurong West area look out the window and was surprse to see fireworks. The fireworks that were launched went higher than 12 storeys.
The group that was playing with fireworks could end up in jail for up to two years and/or fined up to $10,000.
Luckily, no one got hurt and nothing caught fire. Or another charge of arson could be considered and they will be put away for a very long time.
A similar incident happened the last year