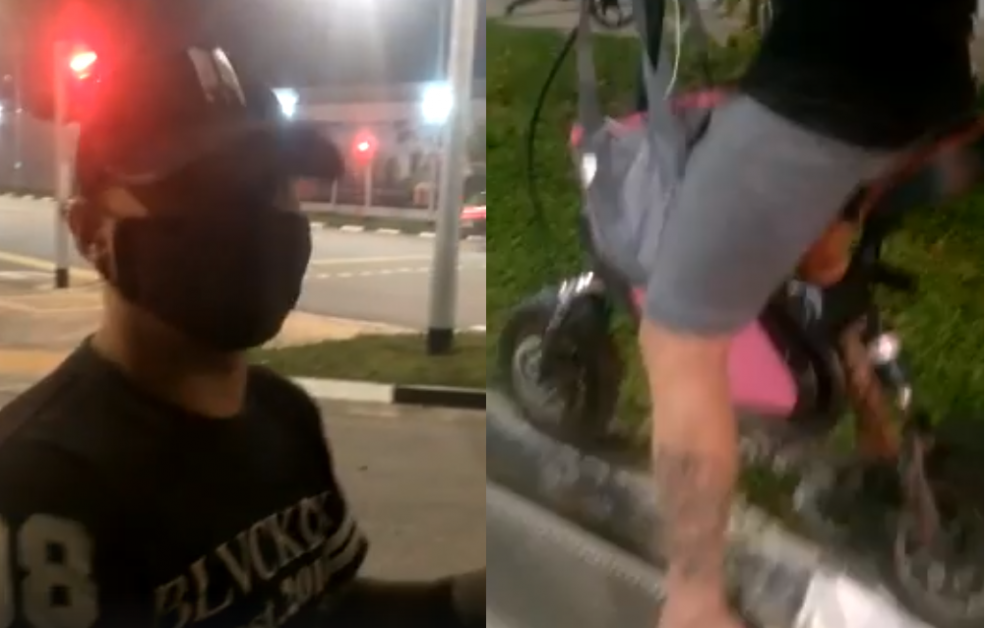 A man stated that since the announcement of the ban of PMD on footpaths he will find a way. The footpath cannot ride, grass cannot ride & road cannot ride. So ride where? The man said the kerb loh
He said footpaths fine $2000, road $500. Then many people think that grass ok. But turns out grass also cannot. The fine is $5000.
So he demonstrates riding on the kerb.
At 0.35 mins into the video.
He later mentioned, "you think i the only one riding on kerb? look at the man across the road."