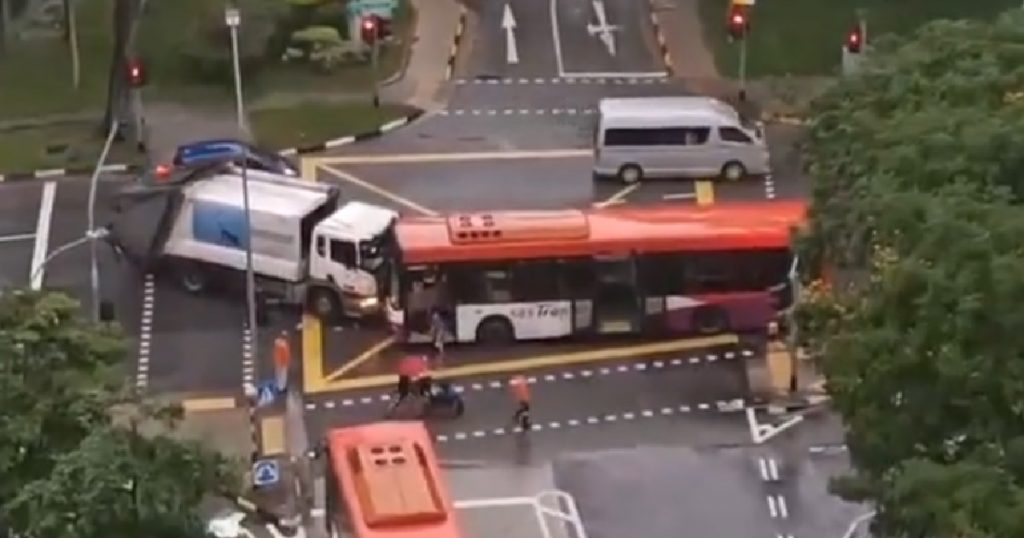 A video was recently uploaded on the Instagram page sgfollowsall which shows an SBS bus which met with an accident with a rubbish truck.
It is believed that the SBS bus smashed head-on into the rubbish truck. At that point of time, it was raining heavily which could be one of the reasons why the accident happened.
An ambulance was also seen at the scene. The incident happened at Chai Chee Road.
FULL VIDEO LOADING…