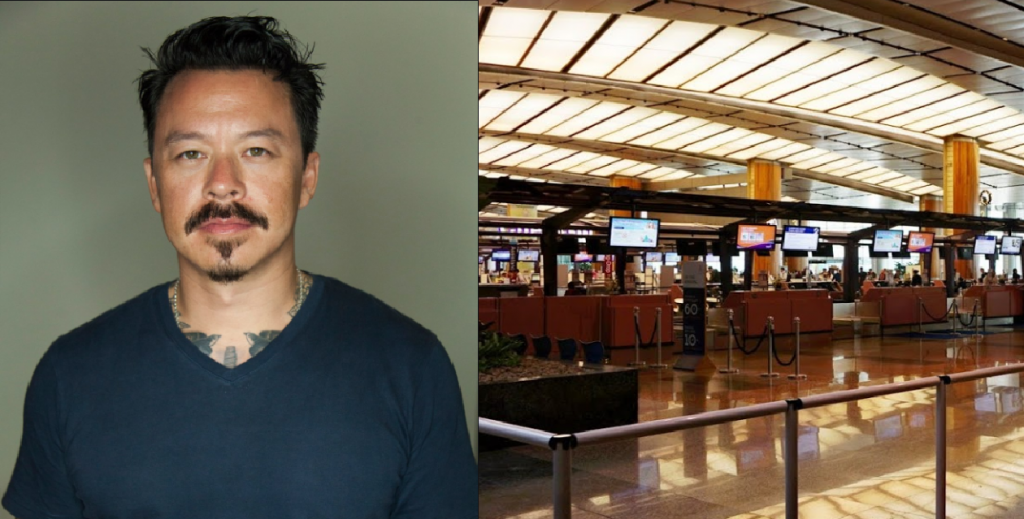 A 43-year-old Singapore Permanent Resident, Michael Wiluan, returned to Singapore from the United States of America (USA) on 20 March 2020.
Upon his arrival, he failed to declare to the Immigration & Checkpoints Authority (ICA) officers his recent travel to Indonesia, which would have subjected him to a Stay-Home Notice (SHN) for 14 days. ICA subsequently detected Wiluan's failure to declare this travel history and has since issued Wiluan a SHN for 14 days, from 20 March to 3 April 2020. ICA has also decided to shorten the validity of his Re-Entry Permit. 
Travel History
Wiluan travelled from Singapore to Batam, Indonesia on 25 February 2020, and returned to Singapore 11 days later on 7 March 2020 by flying from Jakarta, Indonesia to Changi Airport. The following day, Wiluan departed Singapore for Los Angeles, USA[1] and returned to Singapore 12 days later on 20 March 2020.

With effect from 16 March 2020 (2359 hours), all travellers entering Singapore with recent travel history to Indonesia (and other ASEAN countries) within the last 14 days were issued with a 14-day SHN. Thus, upon Wiluan's return to Singapore on 20 March 2020, he should have been issued with a SHN on account of his recent travel to Indonesia. However, even though he was supposed to declare this to the ICA officers at the airport, he did not do so.
Non-compliance with Border Control Measures
Health alert notices have been displayed at various locations at the airport to remind all arriving travellers of the requirement to identify themselves at immigration counters if they have a travel history to affected countries within the last 14 days[2]. The affected countries were also set out in these notices. Upon his arrival at Changi Airport on 20 March 2020, Wiluan would have seen one of these health alert notices. Despite this, he did not declare his relevant travel history to ICA and was thus not served with a SHN.

ICA subsequently detected Wiluan's failure to declare his travel history. On 23 March 2020, ICA officers visited Wiluan's house and issued him a SHN for a 14-day period from 20 March to 3 April 2020.
Importance of Submitting Health & Travel Declaration and Complying with SHN
ICA reminds all travellers to ensure that they submit complete and accurate travel declarations. From 27 March 2020, 0900 hours, all travellers arriving in Singapore, including Singapore residents, must submit a health and travel declaration before proceeding with immigration clearance. Travellers will be required to provide their health status and recent travel history, as well as personal particulars and contact details. Anyone who makes a false or misleading declaration will be liable to prosecution under the Infectious Diseases Act. The penalty for providing false or misleading information is a fine of up to S$10,000 and/or imprisonment of up to six months. For subsequent offence(s), the penalty is a fine up to S$20,000 and/or imprisonment of up to 12 months. For non-Singaporeans, we may take other administrative actions such as revocation or shortening the validity of permits and passes to remain in Singapore.
ICA will not hesitate to take strong action against those who make false declarations, as well as those who do not comply with the requirements of the SHN. The Government will continue to conduct regular checks through surprise house visits and phone calls to ensure compliance, besides leveraging web-based and mobile application surveillance solutions, so that the well-being of our community is not put at risk.