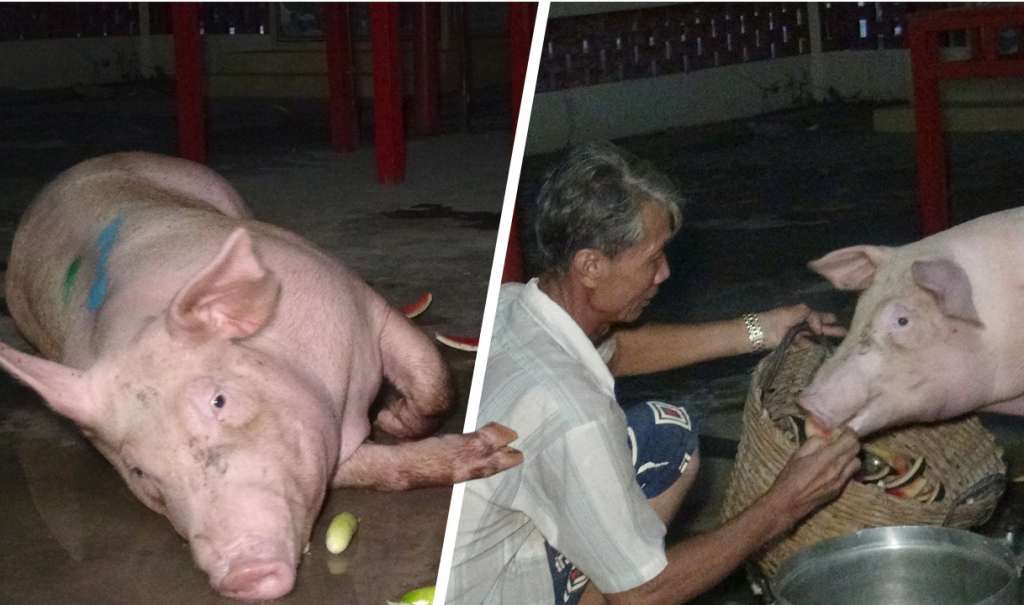 Using pigs to describe someone being stupid is really outdated. Time and time again, pigs have proven to be much more intelligent than many animals.
Chonburi Thailand – According to a Thailand News Media, A total of 14 pigs were on a truck on the way to a slaughterhouse. One of the pigs escaped while en route to the slaughterhouse. The pig jumped off the moving truck and seek refuge in a nearby temple.
The owner of the pig believes that the pig is intelligent enough to know that his life will soon be over and therefore made the escape. He also accepts that the pig "knew what was happening" which lead to the escape. He agrees to free the pig if someone was willing to take care of it.
Luckily for the pig, The temple had enough space to accommodate and kept it as a pet. The other 13 pigs were not so lucky.
This is not the first time pigs escaped from trucks that were supposed to be sent to slaughterhouses. A similar incident happened in Thailand and China last year.