More and more allegations of the Cathay busker, Jeff Ng, has been making the rounds about his alleged misbehaviour in real life.
This time, a netizen shared a conversation he/she had with the maligned busker, with the latter confronting the netizen for unfollowing him.
Ng asked the netizen why did he unfollow him, and asked him to "tell me the truth".
Ng then went to the netizen's Instagram profile and cited his bio, saying that he "hates liars too" and asked the netizen "are you a liar?".
The netizen then told him that he unfollowed him because he wants to, and added that 'personally I don't even know you?"
To which Ng then replied "then why you follow me at first?"
Netizens' comments
Totally tally with what his ex-gf says about him. What a nasty character.
How about everyone start following him now and tmr all unfollow, would be hilarious.
let me block him in advance..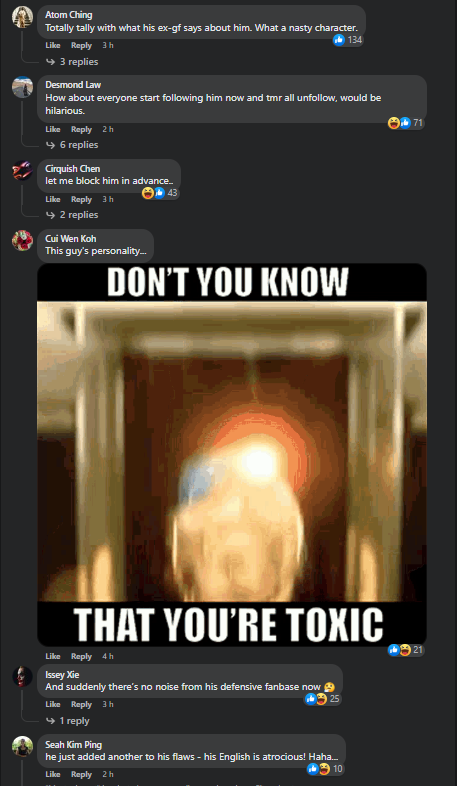 Related