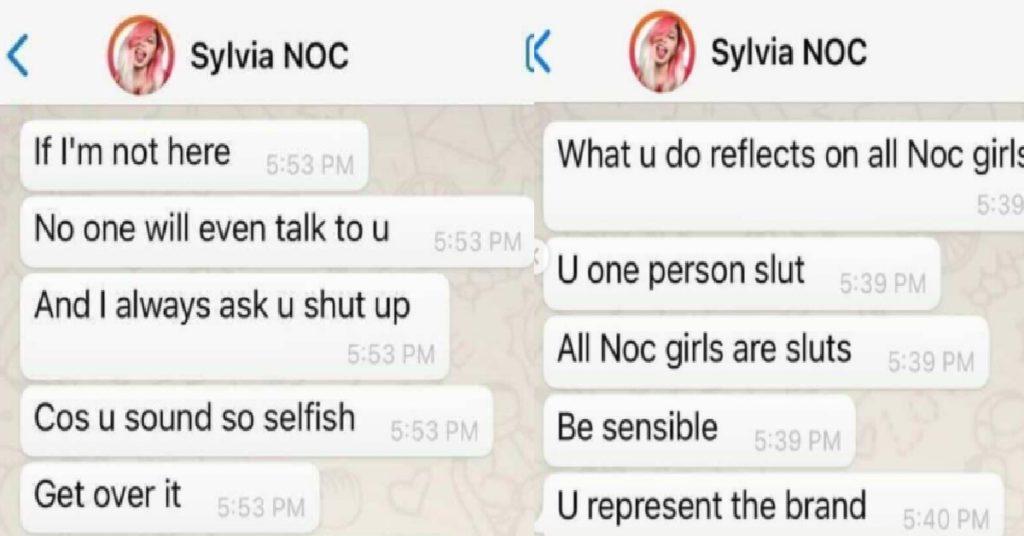 Another series of leaked messages surfaced allegedly between an unidentified influencer from Night Owl Cinematics and Sylvia, the company's CEO.
The influencer purportedly confided in Sylvia about her mental health problems.
To which Sylvia then allegedly slut-shamed and degraded her, calling her a "selfish noisy slut" and to put NOC as her top priority instead.
She allegedly added that "if I'm not here, no one will even talk to you".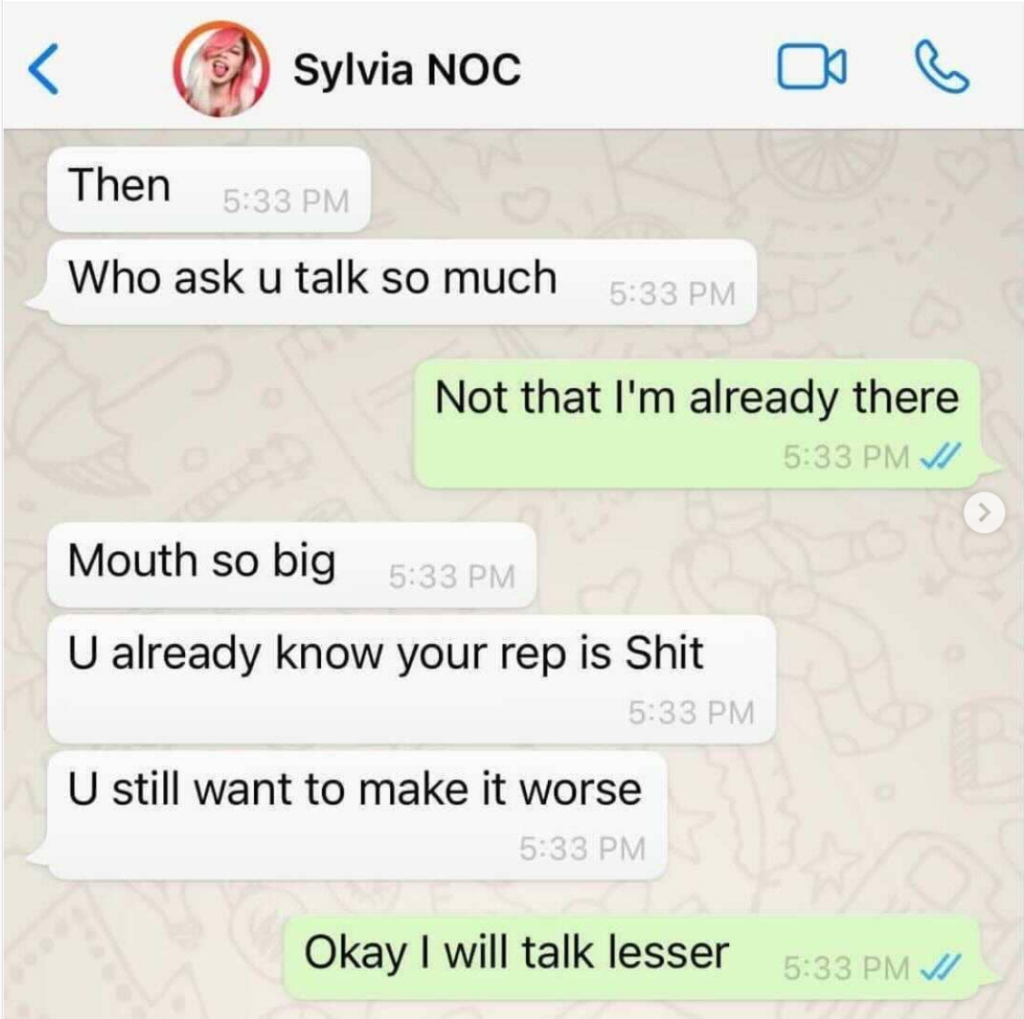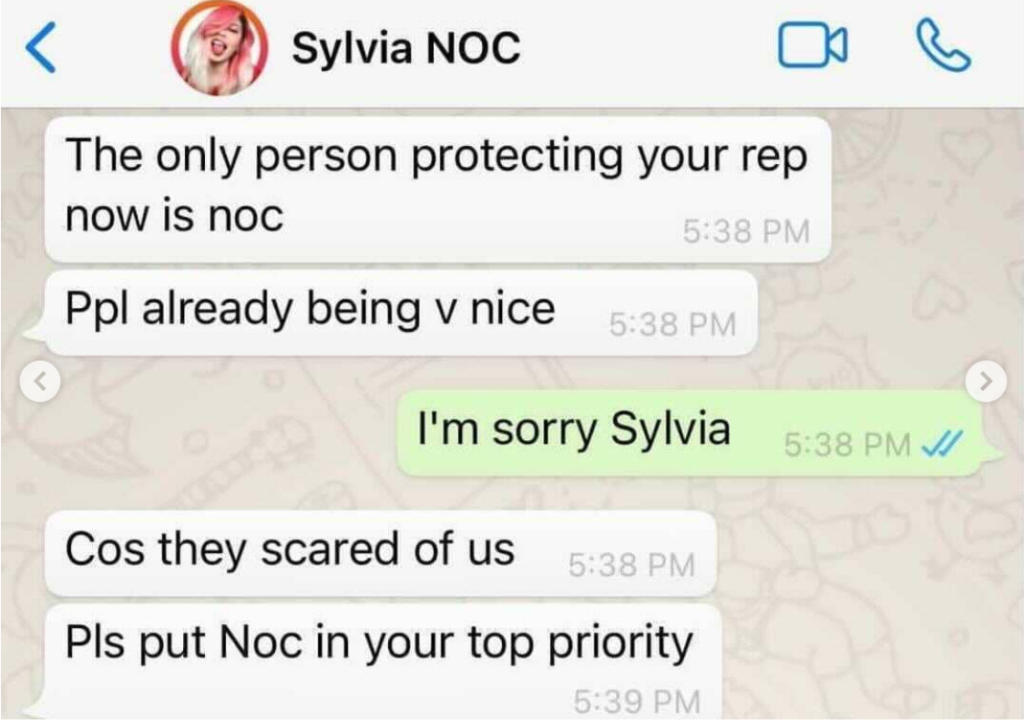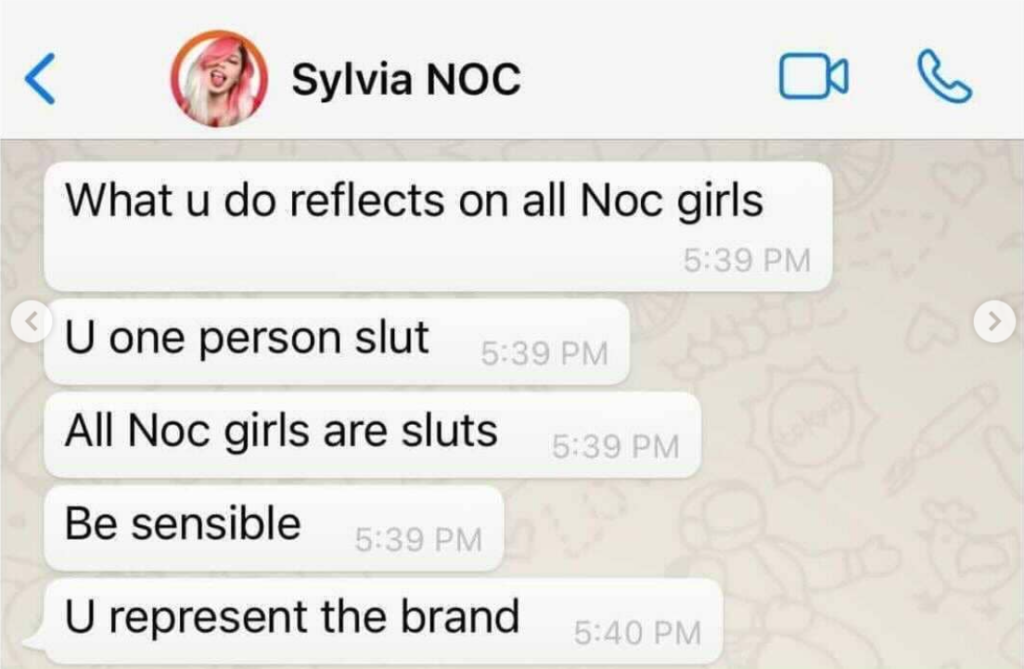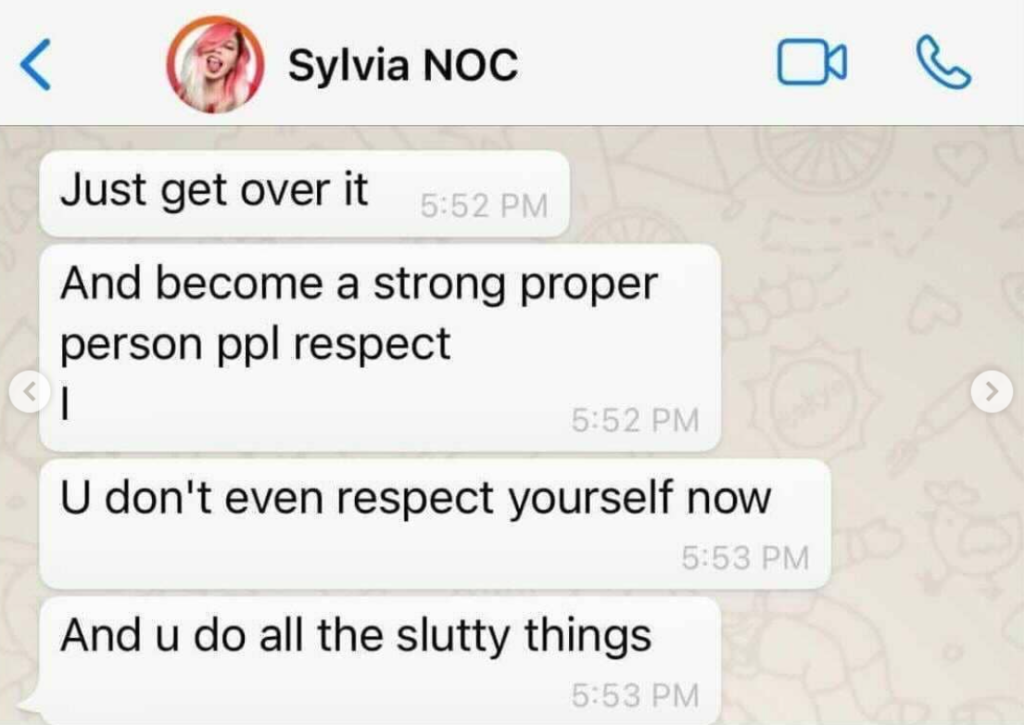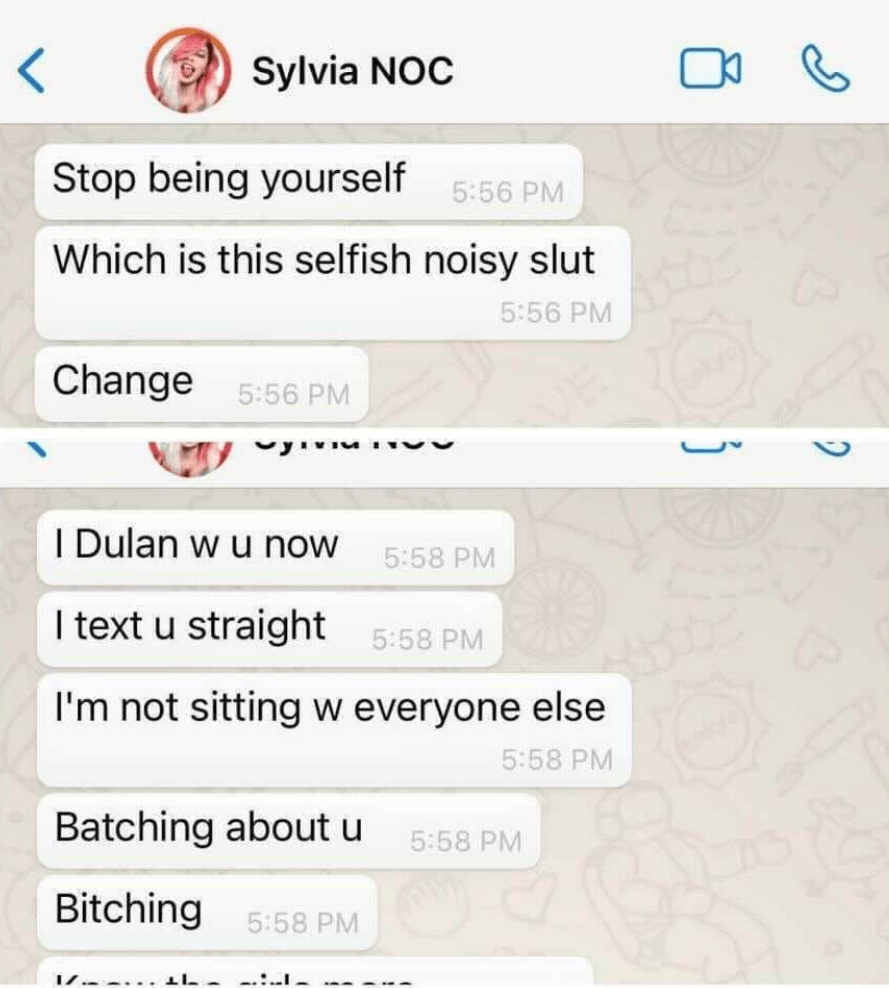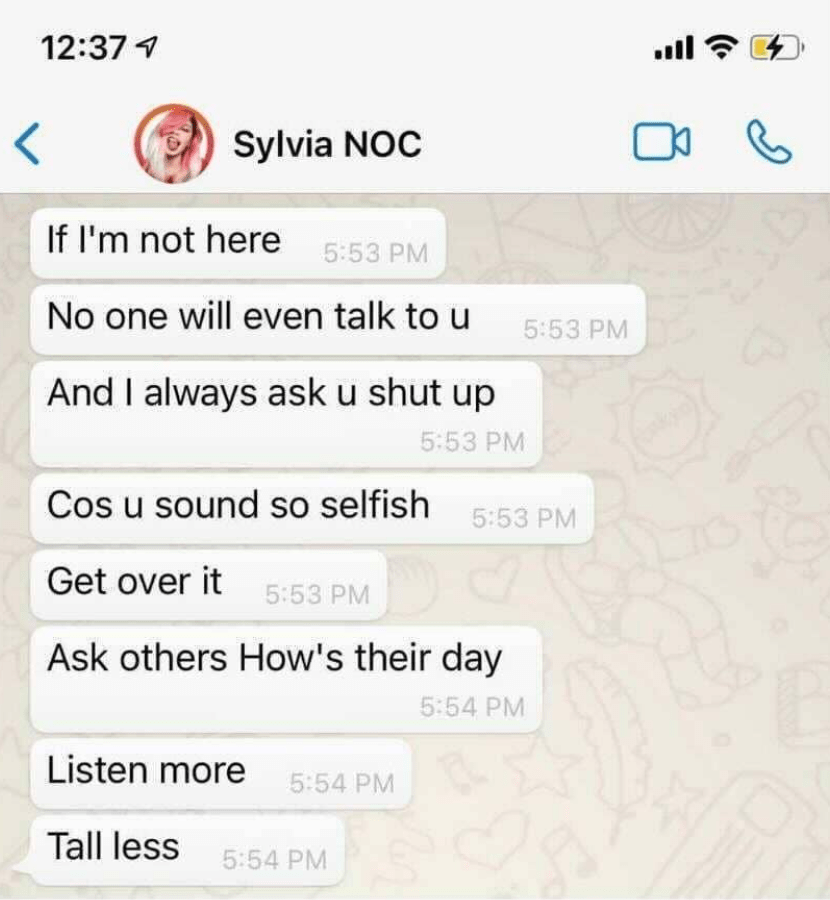 Images source: @sgcickenrice via @wakeupsingapore on IG
Recap